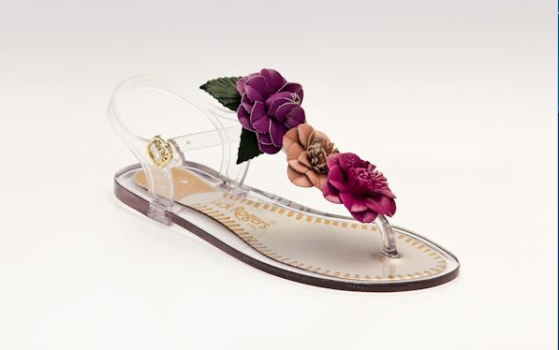 Jack Rogers
The Flori Jelly in Pink by Jack Rogers.
SLICK SANDALS: Who says you're too old for jelly shoes? Whoever does, we'd have to disagree. Especially when such adorable ones are coming from one of our favorite (no longer) seasonal designers takes center stage. Jack Roger's Flori Jelly takes a typically boring t-strap sandal and embellishes it with a leather garland of garden. Perfect dressed up or down, this translucent gummy footwear is sure to put a bounce in your step.
BUY IT: Order the Flori Jelly (just in time for Spring Break) online for $89 in black, bronze or pink.