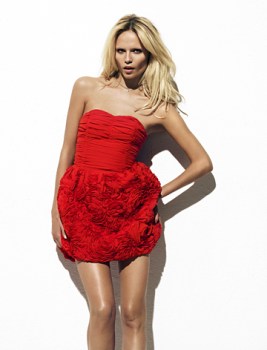 H&M
A Garden Collection stunner, priced at a mere $39.95.
GREEN THUMB: Fast-fashion experts, H&M stepped up their game this Spring when they presented us with the Garden Collection. Starting on a good note, being well-priced (the dress-heavy collection mostly prices between $19.95 and $49.95), as usual, the Garden Collection also features some of Spring's hottest trends: vivid watercolor ink blot prints, petal perfect pleats and collars and a healthy dose of floral embroidery. Additionally, the collection is entirely eco-conscious and conservative, using organic and recycled sustainable materials like organic cotton and linen, tencel and recycled polyester for a line that's both green in practice and design.
BUY IT: Find the H&M Garden Collection at stores in Waterbury Brass Mill and West Farms.