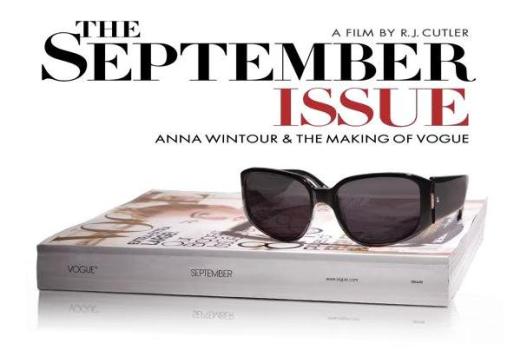 The September Issue
The September Issue is on DVD.
FASHION ISSUE: We think Anna Wintour and her signature bob made us proud to pen the name of fashion with her RJ Cutler documentary, The September Issue. Wintour and creative director, Grace Coddington, took viewers on the whirlwind production tour behind the scenes of the September issue of Vogue. The idea of all work and no play, takes center stage but with plenty of celebrity and familiar fashion faces, it's hard to believe that it isn't a peek into a very glam and privileged life.
BUY IT: Order The September Issue on DVD from Amazon.com starting for $19.