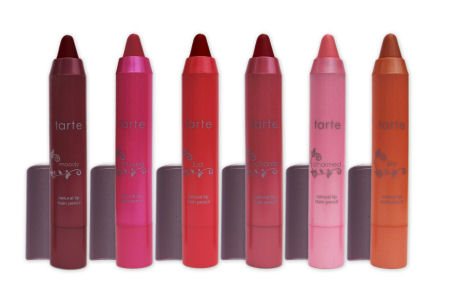 Tarte
Tarte's newest lip stain pencils.
NO FLAKES ALLOWED: Nothing looks worse in the winter than matte dry lip stain over flaky chapped lips. That's why we fell in love with Tarte's latest Natural LipSurgence Lip Stain. Taking the cue from their signature product, Cheek Stain, the Lip Stain gives a sheer wash of pigment with plenty of moisturizing benefits. And we don't mean just any moisturizing benefits, Tarte packs a punch with their own LipSurgence technology that plumps a pout the natural way - by increasing moisture content 6000 percent.
BUY IT: Find Tarte's Natural Lip Stain exclusively at Sephora for $24.