Wednesday, Oct 17, 2012 | Updated 12:13 PM EDT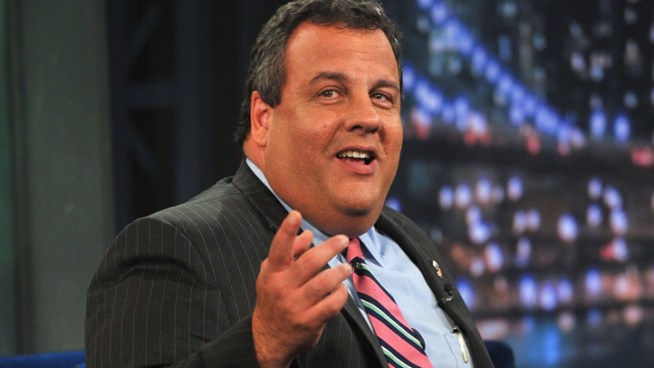 Getty Images
New Jersey Governor Chris Christie visits "Late Night With Jimmy Fallon" at Rockefeller Center on September 4, 2012 in New York City.
Chris Christie, the outspoken governor of New Jersey, is coming to Connecticut on Monday to support Linda McMahon in her U.S. Senate campaign.
To call Christie a well-known Republican is an understatement.
His confrontational podium appearances — cultivated on a popular YouTube channel — have fueled his rise to national fame.
He has been high-profile this election season, speaking at the Republican National Convention and stumping with former Governor Mitt Romney, who is running against President Barack Obama.
On Monday, Christie is attending a rally to support Republican Senate candidate McMahon at the Stamford Marriott from 1:30 p.m. to 3 p.m.
Christie is familiar with Connecticut.
Last year, he was in a very public verbal battle with Connecticut Democratic Governor Dannel Malloy. It started when both were booked for the "Morning Joe" show in February 2011.
Before Malloy even appeared on the show, Christie took a shot at Malloy's plan to raise taxes while Christie's battle is with unions.
"I'll be waiting at the border to take Connecticut's jobs when he does it," Christie said. "He's got to read the governor's owners manual first."
At one point, Malloy referred to himself as the "anti-Christie."
McMahon is competing with Democratic U.S. Rep. Chris Murphy for the U.S. Senate seat.