Monday, Sep 17, 2012 | Updated 7:16 AM EDT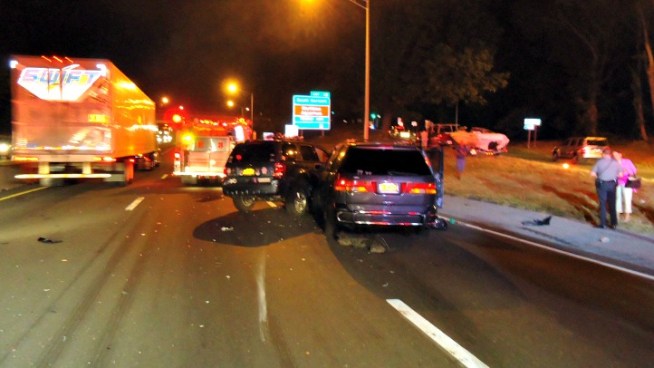 State Police are investigating the cause of a seven car-crash in Norwalk on Sunday night.
A wreck involving three cars at 8:15 p.m. on Interstate 95 at exit 16 triggered another crash involving four more cars, police said.
Police said 10 people, including children, were taken to Norwalk Hospital with minor injuries.
The highway was shut down for an hour until State Police finished their investigation.