Wednesday, Sep 12, 2012 | Updated 7:28 PM EDT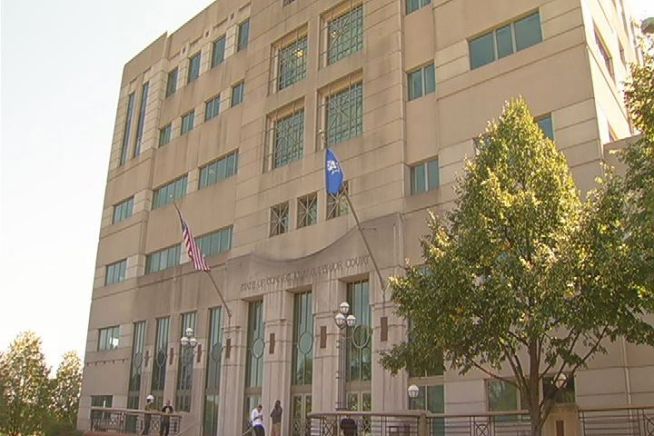 Wesleyan student accused of voyeurism for taking pics of female student from beneath shower partition in oncampus unisex bathroom
Wesleyan University student Robert Rotaru stood in front of Judge Lisa Kelly Morgan for just a few seconds but the rest of his life could change if he's convicted of voyeurism.
Rotaru's lawyer entered a not guilty plea for him, even though the attorney told reporters he hadn't read the arraignment report. A conviction for voyeurism, a class D felony, is punishable by 1 to 5 years in state prison.
Rotaru, a 19-year-old Middletown High graduate, is accused of taking cellphone pictures of a female student taking a shower in the stall next to his in a unisex bathroom at 156 High Street in Middletown, a Wesleyan dorm. He left the courthouse trailing his parents.
In that arraignment report, Middletown police say the victim spotted Rotaru's "hand with a camera phone reach under her stall." Police say Rotaru said, "I'm sorry" after she asked him what he was doing.
Unisex bathrooms are "prevalent" at Wesleyan, according to a university spokesman who wouldn't comment on the case.
Three freshmen walking to campus together told NBC Connecticut News unisex bathrooms haven't caused them problems.
"I think they're totally acceptable if everyone's comfortable with them," said Laura Dempsey. "They ask your hall if everyone's OK with it and if everyone's OK that's how it ends up.
"I know in one hall, the guys' bathroom is actually in another building. If they want to make it single sex the guys would have to walk outside to go shower. That's not really fair," Dempsey said.