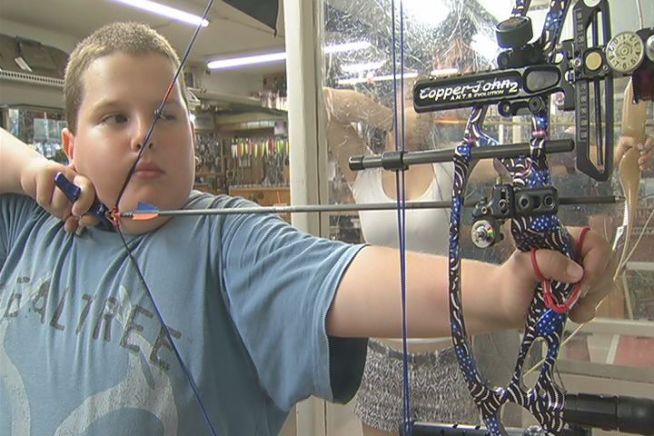 Jeff Saperstone & Dave Mulligan
11-year-old Seth Trahan spends 6 days a week sharpening his archery skills. The sport has recently gained a lot of popularity after the Olympic media attention, and following the release of The Hunger Games.
Move over curling, the summer games have a sleeper sport of their own.
The archery competition is drawing some big numbers on television and lessons are on the rise too.
Hall's Arrow in Manchester has seen an uptick in lessons ever since the spring time.
"I love the competitiveness of archery," Seth Trahan, an 11-year-old archery student, said.
Movies like the 'Hunger Games' have inspired young people to get involved in the sport.
"It's drawn a lot of media attention," Butch Johnson said.
Johnson is a five-time Olympian and won the gold medal during the 1996 Atlanta Games.
He's seen a lot of new faces.
"Just a lot of new people, lot of kids, lot of adults," he added.
NBC says archery has attracted the highest viewership on cable, beating out basketball. On average, 1.5 million viewers have tuned in to the sport.
Some are calling archery, the new curling.