Business Finally Opens on Front Street
Spotlight Theaters is the first tenant of the Front Street District in Hartford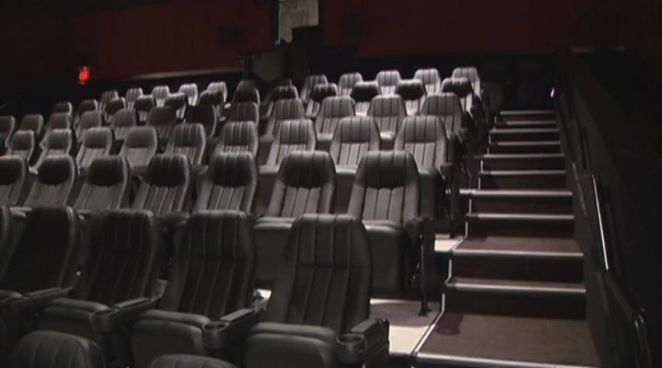 Jeff Saperstone
The Front St. District has a new tenant in a movie theater called Spotlight Cinemas. The ribbon cutting was held tonight and the theater will be open to the public starting tomorrow night. The complex has a restaurant, bar, and 4 theaters. The manger and city leaders hope it will bring more activity to downtown Hartford.
It's a sight some thought they would never see but starting Friday, Front Street will be home to a brand new business.
Spotlight Theaters will have four screens each with stadium seating, surround sound and digital projectors. It will also house a restaurant and bar.
"This is going to be the beginning of the Front Street entertainment district," Steve Menschell, the general manager, said.
The Front Street District project had been stalled for years but now it's taking shape. The owners cut the ribbon on the theater Thursday night.
"I think what it took was a lot of persistance and pushing," Mayor Pedro Segarra, said.
Across the street work has already begun on the 600-seat Infinity Music Hall. The state approved $1.3 million for that project last month.
All of this development comes on the heals of the announcement that UConn will be relocating its West Hartford campus to downtown.
"We're growing," Mayor Segarra said. "We want to grow the population."