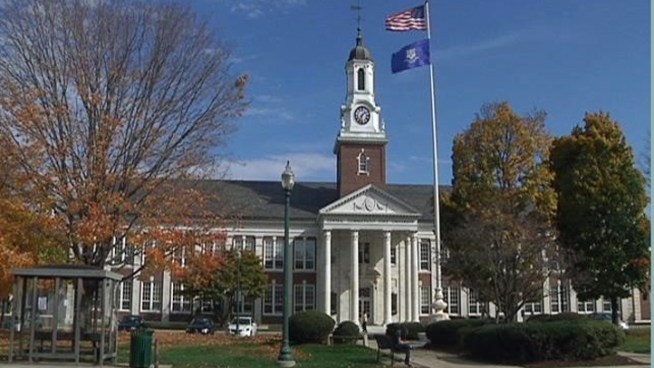 Police at Central Connecticut State University are continuing to investigate and stepping up patrols after a student was sent to the hospital following an assault on campus.
Around 5 p.m., on Tuesday, an altercation escalated into an assault of a male CCSU student by two unidentified male suspects, according to university police. Police said on Wednesday that an off-campus altercation escalated into an attack on the sidewalk of Manafort Drive and the victim also reported that he had been robbed during the attack.
The student was taken to the hospital to be treated for facial and head injuries and has since been released from the hospital.
The assailants fled the scene in a vehicle that was last seen going south on East Street, police said.
"I was alarmed," said student Johnathan Feldman. He just got the school-wide alert about the assault and safety was his big concern, because he knew exactly where this happened.
"I take the bus there, I run there," Feldman explained.
In a clery notice released by the school, the victim told police that at least one of the suspects had a handgun.
"It's pretty scary. From what I get they didnt even know eachother," one student said.
According to CCSU spokesperson Mark McLaughlin, campus security will be increased in response to this incident.
Anyone with information about the case should call Lt. Edward Dercole (860-832-2394), Detective Densil Samuda (860-832-2381) or the CCSU Police Tip Hotline (860-832-2024) or the Community Tip Line (860-826-3199).