Connecticut Man Gets "Million Second Quiz" Surprise
Tim Sheridan will appear on the hit NBC game show on Tuesday night.
Tuesday, Sep 17, 2013 | Updated 1:00 PM EST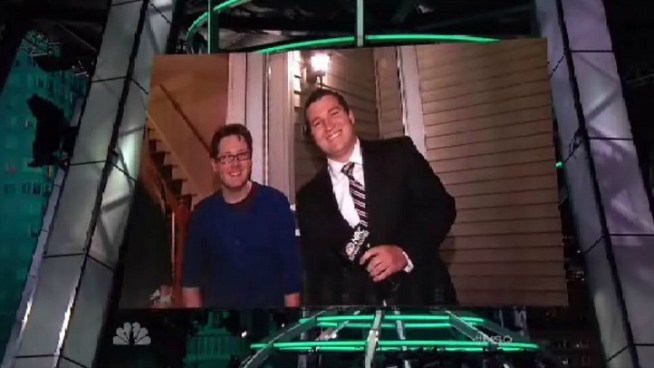 Tim Sheridan was told Monday night that he will be appearing on NBC's hit game show "Million Second Quiz."
A Connnecticut man got quite a surprise on Monday night, when he found out he would be participating in NBC's hit game show "Million Second Quiz."
Tim Sheridan was house sitting for his father in Newington, when he got a knock on the door from NBC Connecticut's Ryan Hanrahan.
The whole thing played out live during Monday's episode of "The Million Second Quiz." Host Ryan Seacrest turned to a giant Jumbotron on the Times Square set of "MSQ" and asked Ryan Hanrahan to spring the news on Sheridan.
"This is excellent," Sheridan said in front of millions of viewers watching the show.
Sheridan was selected to be a "Line Jumper," a person who is pulled from their home to join Seacrest on the set to play the game in New York. Sheridan was chosen due to his play online.
He didn't have time to waste. Sheridan had to pack up and make the trip to New York City shortly after being surprised.
He will appear on Tuesday's airing of "Million Second Quiz" on NBC Connecticut at 8 p.m.