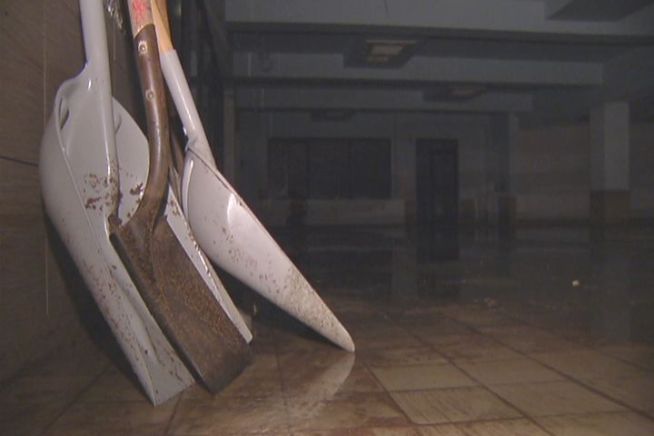 Jeff Saperstone and Thomas Kienzler
East Haven residents and businesses face a second hurricane cleanup in just over year.
The Silver Sands Beach and Tennis Club suffered extensive damage for the second time in more than a year.
The storm surge from Sandy brought three feet of water and two feet of sand inside the brand new restaurant. That building was constructed after Tropical Storm Irene took out the old building.
Len Fasano, the owner of the Club, said he was planning on opening the restaurant in two weeks.
"Now we're probably set back two or three months, which is disappointing," Fasano said.
A big piece of the roof on the newly renovated cabana building was peeled off and tossed on the ground. Many of the storm doors were blown out and bent.
"We lost a couple roofs and a few of the cabanas," Fasano said.
The damage was not as bad as what happened during Irene, but after a year of renovations, this is a big setback.
Still, Fasano, a state senator representing East Haven, said he feels for the people who lost everything in this storm.
"It's so sad to see," Fasano said.