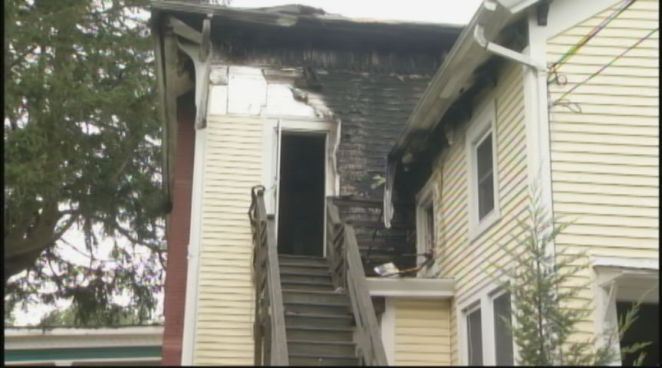 Nine people were forced out of their homes when flames broke out inside an apartment building at 429 Broadway in Norwich Monday morning.
Fire damaged an apartment building in Norwich early Monday.
The three-alarm fire started in the back of the building at 429 Broadway around midnight, according to fire officials. The flames quickly spread through five apartments.
Nine people were forced from their homes. No one was injured, officials said.
The age of the building made it more difficult for firefighters to put out the flames, according to fire officials.
The cause of the fire is under investigation.