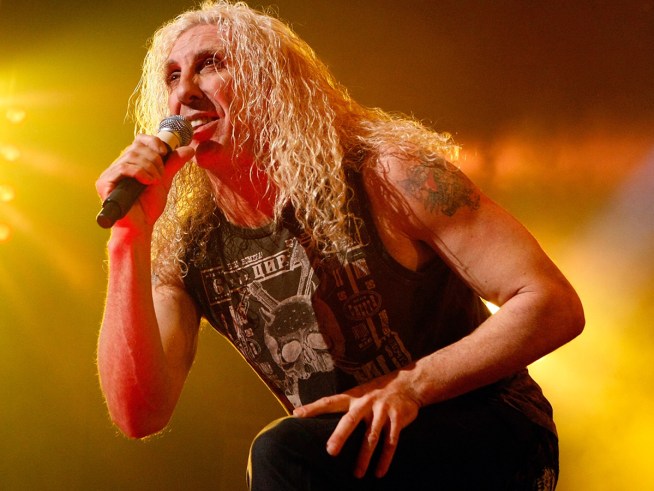 Getty Images
Dee Snider performs at the Monster Circus show at the Las Vegas Hilton March 26, 2009 in Las Vegas, Nevada. He was in Connecticut Sunday to lead a bike ride to benefit babies.
If you could not get the words of Twister Sister's "We're Not Gonna Take It," out of your head Sunday, or you thought you might have caught a glimpse of the 80s rock band's head-banging front man racing by on a motorcycle, you're not going crazy.
Dee Snider led about 900 bikers on a 45-mile trek from Middletown, through Chester, Old Saybrook, Essex and Westbrook, the Middletown Press reports.
Snider is the spokesman for Bikers to Babies and his ride was to raise money to try to prevent birth defects, premature birth and infant mortality.
He is the dad of who babies who were born prematurely, the Hartford Courant reports.
Snider and A.J. Pero, who was Twister Sister's drummer visited UConn Health Center Neonatal Intensive Care Unit in Farmington the day before the race, the Press reports.
Snider's no stranger to Connecticut. From 1999 to 2002, he hosted a four-hour morning talk show on WMRQ.