Jerry Seinfeld to Perform at Palace Theatre
Friday, Jan 31, 2014 | Updated 1:48 PM EDT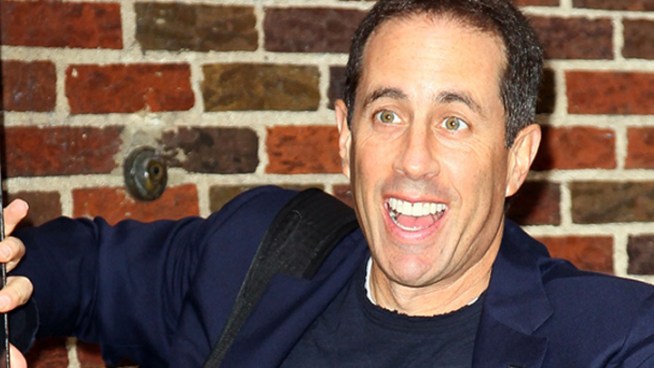 WireImage
It's been a busy week in real estate for funny man Jerry Seinfeld. Jerry and his wife Jessica were recently spotted checking out a $26 million six-story townhouse on the Upper East Side. Now, the comedian is said to be unloading his Telluride estate for a cool $18.25 million. Click through to see the Seinfelds' ski home and potential new East Side digs.
The one and only Jerry Seinfeld is coming to Connecticut in April.
He is bringing his signature stand-up routine at the Palace Theatre in Stamford.
The visit comes as rumors buzz after Seinfeld and former Seinfeld co-star, Jason Alexander, were seen at Tom's Restaurant in New York, a regular fixture on the show.
Seinfeld will be at the Palace Theatre in Stamford on Friday, April 4 at 7 p.m.
Tickets go on sale at 11 a.m. Friday. They are available online at www.scalive.org, at the box office or by phone 203-325-4466.