Saturday, Aug 18, 2012 | Updated 12:26 AM EDT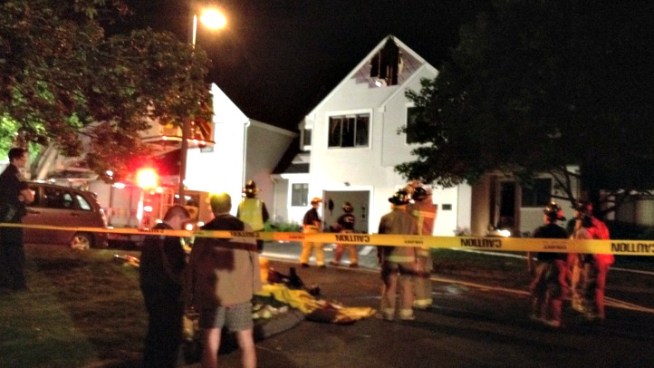 A lightning strike from a Friday night thunderstorm sparked a fire in the attic of a home in Farmington.
The fire broke out at 7 Lilac Lane. The sole resident, Jose Sanchez, was inside at the time of the strike and said he heard lightning strike the roof, but ignored it for an hour.
Sanchez was able to make it out of the house safely after realizing his home caught on fire.
The whole attic was ravished, said fire officials at the scene.
Firefighters were able to put out the fire quickly. Sanchez said he lost some things in the fire, but is lucky to be alive.
To track the radar at any time of the day click here.