Tuesday, Jul 31, 2012 | Updated 2:42 PM EDT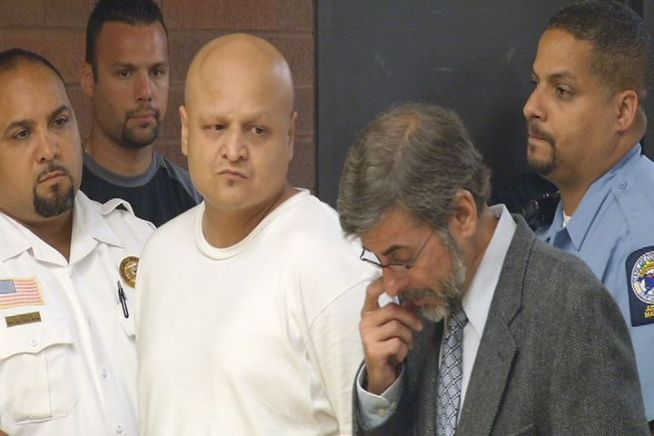 Accused Murder Arraigned in Meriden
The prime suspect in the fatal shooting of a Meriden convenience store owner is expected to enter a plea in court on Tuesday.
Frankie Resto, 36, is accused of killing Ibrahim Ghazal at the EZ Mart at 271 East Main St. in Meriden around 1:30 a.m. on Wednesday, June 27.
When Resto appeared in the courtroom earlier this month, he turned around and gave a snicker, prompting cries from someone in the courtroom.
He was ordered to be held on $3 million for the murder charge and was placed on medical watch.
He is charged with felony murder, first-degree robbery, criminal possession of a firearm and second-degree larceny.
He has prior convictions for robbery and possession of controlled substances, according to court records, and bond for parole violations was set at $100,000.