Friday, Aug 24, 2012 | Updated 2:19 PM EDT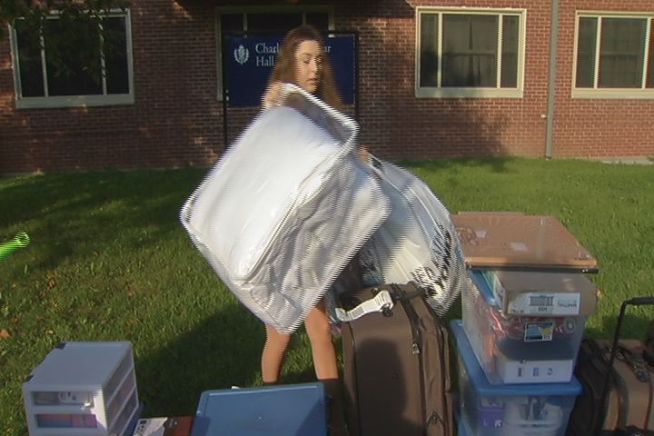 It's move in day for the class of 2016 at UConn in Storrs. More than 3,000 freshmen will move in over the weekend.
Students are moving into the residence halls at Storrs on Friday.
Move-in started at 7 a.m. on Friday and will last through Sunday.
Between 7 a.m. and 6 p.m. through Sunday, expect traffic congestion around the university.
Students starting at UConn or returning this year will experience the new Storrs Center, a residential and commercial center with restaurants, including one owned by head women's basketball coach Geno Auriemma.
There are also several shops and more expected.
It will be a residence to hundreds of people.
The mixed-used development is expected to give a big boost to Mansfield and add several new jobs.
Freshmen started moving in at Quinnipiac University on Thursday.
New additions to the Hamden university include a renovated Carl Hansen Student Center on the Mount Carmel Campus. The new two-story space, which is expected to be completed in September, will include a piazza with a fireplace, a gallery, a student media suite, a suite for the university's fraternities and sororities, meeting rooms and lockers for student organizations and commuters.
Upper classmen will move in over the weekend and classes begin on Monday.