New Ceilings 4 Months After Collapse at Hartford School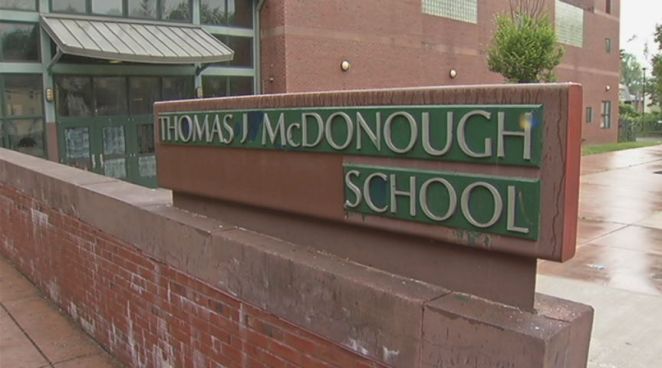 Hartford Public Schools officials are confident McDonough School's ceilings will be safe for students and staff Tuesday on the first day of school.
On June 6, falling ceiling material in a second-floor classroom injured a 13-year-old student and a 26-year-old teaching intern who was trying to shield another student. They suffered cuts and bruises.
Now there is a new ceiling in that classroom and in three other classrooms where inspectors questioned structural conditions. The district spent $80,000 on the repairs. City government building inspectors checked them twice, last week and Monday.
There may be more repairs to make because the ad hoc committee appointed by the board of education to check structural conditions in other schools is to report in September.