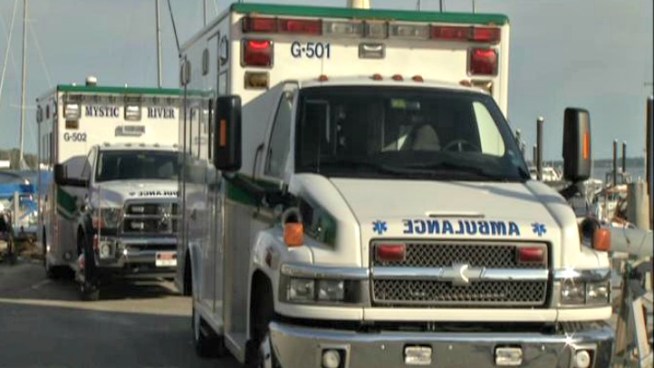 A recovery effort resumed Monday near Groton after a boat sank after hitting rocks off Fishers Island.
Ten people were on the 50-foot vessel "Priceless" when it went down, minutes after it struck Pulpit Rock around 2:30 p.m. Sunday.
Nine of the people and a dog were rescued, but a woman in her 60s was missing late Sunday night.
"We were unable to get one person out of the boat," said Jeff Dziedzic, from Tow Boat US Mystic.
Crews spent Sunday afternoon and evening scouring the waters off Fishers Island, but were forced to stop the search because of murky waters.
"The tide has changed, and it's just too dangerous to put our divers down inside the vessel," said Old Mystic Fire Chief Kenneth Richards, Jr.
Multiple crews from Connecticut and New York took part in the search effort. The incident is being investigated by New York State Police, since it happened in New York waters.