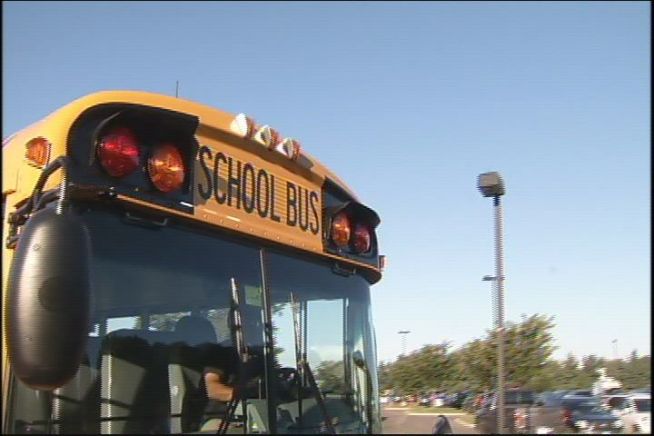 Amanda Raus, Chris Podosek
The North Haven School District merged the middle school and high school bus routes.
For Jenn MacNeil, picking her granddaughter up from North Haven Middle School was a better option than having her take the bus home on her second day.
On the first day of school, there were some kinks in the school district's new bus plan, which combines the bus routes for the middle school and the high school, which share a campus.
The goal is to save the bus company time between runs, but on Wednesday, two of the buses had too many students and the district had to add an additional bus to take students home.
"I just thought this is my granddaughter's first year, and I didn't want any problems, so I'm picking her up," MacNeil said. "It's my understanding that they're crowded. I guess this is the first year they are joining the middle school with the high school and I just know about the repercussions that I'm hearing from the parents."
Many of the parents are concerned about combining the high school students with younger middle school students.
"Now they have sixth graders, 10-11-year-old kids, going with 18-year-olds, I think it's just a disaster waiting to happen," said Adam Sirot.
School Superintendent Dr. Robert Cronin said this is only the first week of the new bus system and the schools are monitoring each bus as it comes in and leaves for the day.
He said he knows parents and students have concerns and he'll be meeting with staff at the high school and middle school next week to make sure all of those concerns are addressed.