Friday, Sep 7, 2012 | Updated 11:55 AM EDT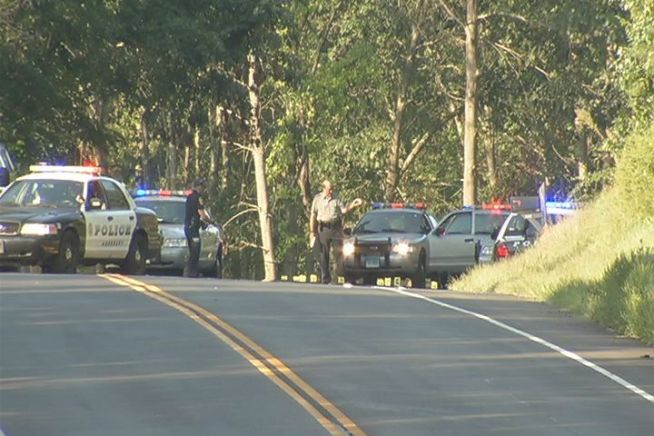 State police are investigating an accident on Route 6 in Woodbury. A 16 year-old was on his moped on the way to a school bus stop when he was hit by a car.
A 16-year-old Bethlehem boy was struck by a car just before 7 a.m. on Route 6 and the road was closed at Town Line Road in Woodbury near the Watertown line as police responded.
The teen, Eric Marshall, was riding his moped to the bus, as he does every day when the crash happened.
He was trying to make a left turn into the driveway of 1785 Main Street, North when his moped collided with a vehicle driven by William Caco, 29, of Southington, according to state police.
Marshall was treated at the scene and transported to Waterbury Hospital.
Police said they believe he injured his legs and might have a concussion.
Kristen Wheeler, who lives as the Main Street home where the crash happened, said her son found Marshall at the end of the driveway. He was unconscious and was not wearing a helmet, she said.
Marshall is a student at Nonnewaug High School, according to Wheeler.
Nonnewaug is in the Region 14 District, which includes Woodbury and Bethlehem.
Woodbury police and State Police are investigating.