Possible Sex Assault in Newtown Home Invasion
Officers responded to a home on Berkshire Road just before 9 a.m. on Tuesday.
Wednesday, Aug 14, 2013 | Updated 4:21 PM EDT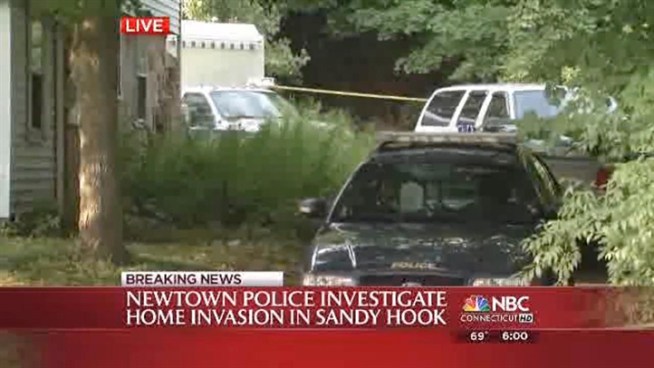 Newtown Police responded to a home invasion at a house on Berkshire Road just before 9 a.m. on Tuesday.
Newtown police responded to a report of a home invasion and possible sexual assault on Berkshire Road on Tuesday.
Officers arrived at the home just before 9 a.m. It was not clear who reported the home invasion or if anyone at the house was injured.
A resident told police that the suspect forced his way through the front door of 31 Berkshire Road.
Police are investigating to determine if a sexual assault occurred at the home.
According to police, dark-colored sedan with four doors was seen in the area traveling at a high rate of speed. The car had a Connecticut license plate, but the numbers are not known.
Investigators are looking for witnesses who might have been near Berkshire Road and Exit 11 of Interstate 84 between 8:45 a.m. and 8:53 a.m. on Tuesday.
Connecticut State Police are assisting Newtown police with the investigation.
Anyone with information is asked to call the Newtown Police Department at 203-426-5841.