1 Killed in Crash on Route 354 in Colchester
Police identified the driver as Charles Malloy.
Tuesday, Feb 11, 2014 | Updated 6:50 PM EDT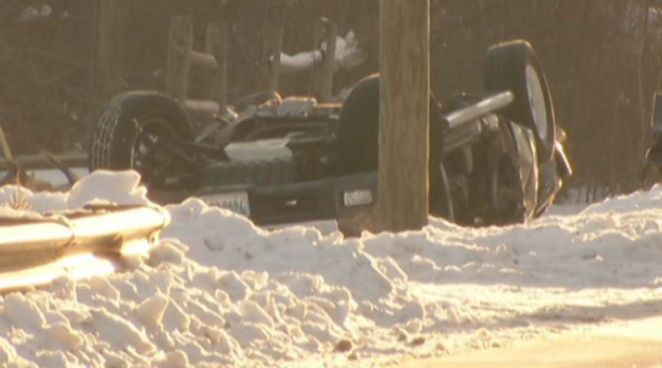 One man dies in in single car accident on Parum Road in Colchester. Police are still investigating the cause of the crash.
A 22-year-old Uncasville man was killed in a crash on on Route 354 in Colchester and he road will be closed until noon as police investigate.
Police have identified the man as Charles Malloy, of Gay Hill Road in Uncasville.
He lost control of a Chevy Silverado around 2:30 a.m., went off the road and hit a Connecticut Light & Power pole, severing it in half, police said.
Malloy's car rolled over and landed on the hood.
Power lines are running across Route 354, or Parum Road, and it is closed near Macklyn Drive.
The road will be closed between Stanavage and Dutton roads until at least noon, according to police
Malloy was alone in the car at the time of the crash.
If you are traveling through the area, use Route 85 or McDonald Road.