Students Return to Hartford Schools Today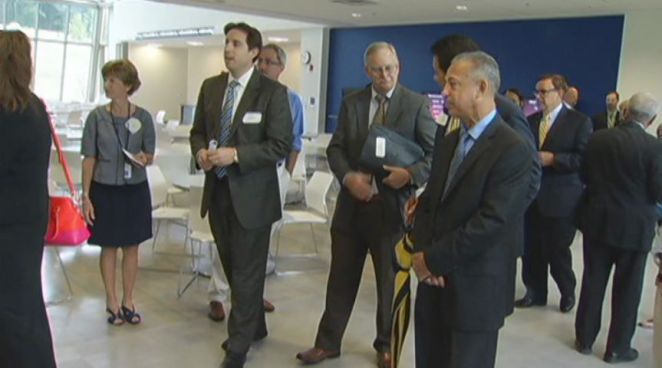 Mayor Segarra along with other leaders took a tour of three new schools that will provide students with hands on experience to new technology.
The first day of school was extra special for students in Hartford on Tuesday morning as the city unveiled three state-of-the-art schools.
"I love my new school," Malik Webb said.
"I'm all excited … to try the new technology and experience a lot more than I'm used to," Nardia Gayle said.
Mayor Pedro Segarra joined Supt. Christina Kishimoto and other leaders, as they toured the Global Communications Academy, along with the Michael D. Fox and the Journalism and Media Academy Magnet schools.
The schools are focused on preparing students for college or a career by the time they graduate by making technology accessible at their fingertips.
The Journalism and Media Academy features a new television studio, the Global Communication Academy has a few computer labs and the Michael D. Fox school includes "state-of-the-art technology in all classrooms," along with a 600-seat auditorium.
"We want our students to understand that they're going to school to fulfill their aspirations," Kishimoto said.
Mayor Segarra said these new schools are part of Hartford's bigger plan to boost its 65-percent high school graduation rate.
"The goal is to get to a 100-percent graduation rate. It's very important to our city," Segarra said.