Suspects in Hartford Kidnapping Due in Court
Police rescued the victim.
Wednesday, Oct 16, 2013 | Updated 6:40 AM EDT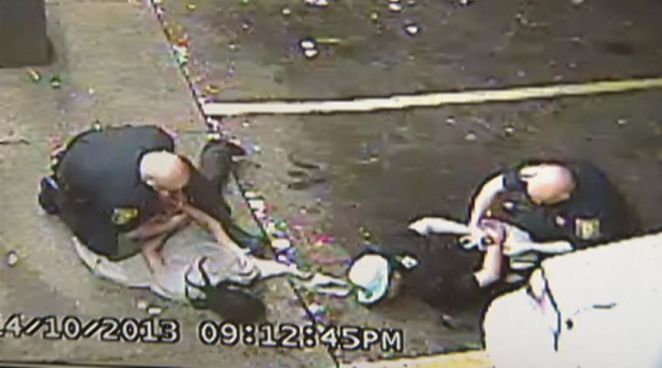 Police swarm a car and arrest two suspects involved in a kidnapping that took place just a few yards from a Hartford Police Station.
Two men suspected of kidnapping a man in Hartford on Monday night are due in court today.
Police responded to a house in the 100 block of New Britain Avenue just after 8 p.m. on Monday to investigate after the man was taken from the residence and the kidnappers demanded ransom from victim's family, according to authorities.
Police said they developed leads, identified suspects.
An hour after receiving the call. they found a car matching the description at a gas station near New Britain Avenue and Broad Street and ordered two men to the ground.
Police said they rescued the victim from the car, and are talking with him about what happened during the hour he was in the car.
Police also found a loaded .357 Magnum revolver and the major crimes division has taken over the case.
Police arrested Rubin Baez, of Hartford, and charged him with kidnapping in the first degree with a firearm and robbery in the first degree. He is being held on $500,000 bond.
Rahda Charles, of Manchester, was charged with kidnapping in the first degree with a firearm, robbery in the first degree, weapon in a motor vehicle, having a pistol without a permit and altering identification marks on a firearm.
Both men are due in court on Wednesday.