Volunteers Repair Home of Disabled Veteran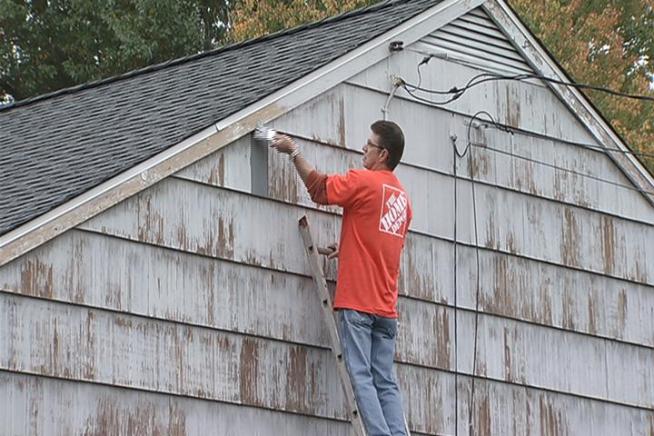 Audrey Washington, Steve Pancione
Home Depot volunteers renovated the home of a disabled veteran in Manchester.
More than 30 volunteers showed up at the Manchester home of a local disabled veteran on Thursday morning and renovated it.
The project was part of the Home Depot Foundation's third annual Celebration of Service campaign and the home-improvement company is working on five houses in the area.
"Every year, from September 11 to November 11, we work on veterans' houses, refurbish them and give them whatever they need," Ed Boice, the volunteer team captain at Home Depot, said.
The house on Constance Drive in Manchester underwent a full renovation that included a fresh paint job, landscaping and foundation repairs.
The work was expected to take four hours and it is all done for free.
"A new stove, fixing the hatchway that leaks, repairing the foundation in the back that's cracked," Boice said.
The homeowner did not want to speak, but Joan Halsteed, a neighbor, knows the family and said the house was in desperate need of a fix up.
"Well it needed a good paint job, number 1, and the windows looked like they were in bad shape also," Halsteed said.
You can learn more about the project to improve homes for veterans on the Home Depot Foundation web site.