Thursday, Aug 23, 2012 | Updated 11:17 PM EDT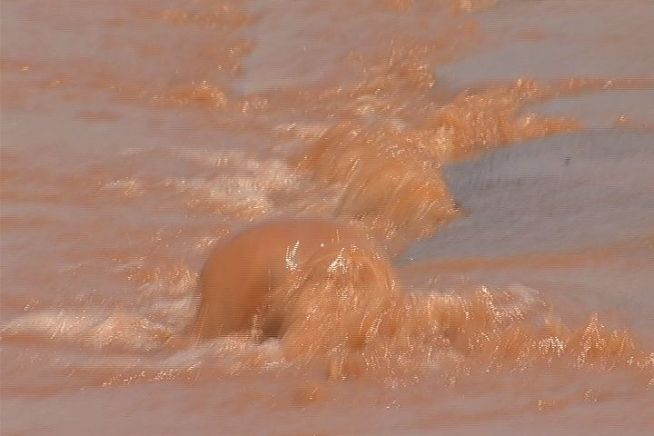 Four breaks in a water main flooded parts of Airport Rd in Hartford
Four water mains broke at the intersection of Ledyard Road and Airport Road in Hartford Thursday.
A truck struck a fire hydrant in the area, causing a valve to shut and increasing pressure on the nearby main lines, causing them to break, according to a spokesperson for the Metropolitan District Commission.
The MDC originally said three underground pipes burst, but then determined a fourth water main had broken.
Airport Road was shut down from Locust Street to the Interstate 91 overpass, and Ledyard Road was shut down from Wethersfield Avenue to Airport Road.
The incident also closed the Exit 27 off ramp from Interstate 91 for a short time. It has since reopened.
Water to the area was turned off, leaving as many as 31 businesses without water service, according to the MDC.
Crews were at the the scene for hours Thursday night. According to the MDC, water should be turned back on by Friday morning.
The black pickup truck that hit the hydrant drove away from the scene. Police are still searching for that truck.