Water Main Repairs Continue
Friday, Nov 30, 2012 | Updated 7:02 AM EDT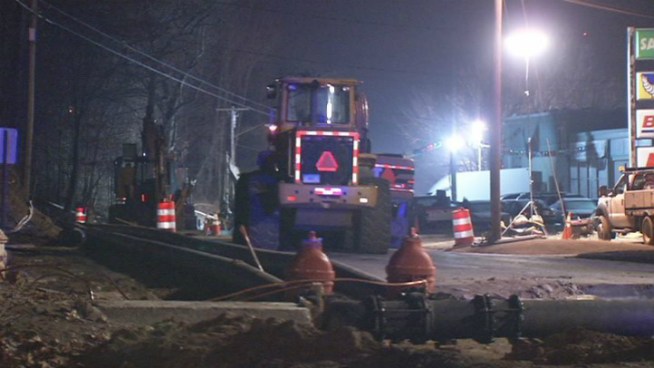 Thomaston Avenue in Waterbury is still ripped open for repairs to a leaking water main break. Officials say repairs are expected to be completed by the weekend.
Officials in Waterbury say repairs to a water main leak under Thomaston Avenue are nearly finished.
Waterbury Police Captain Chris Corbett said the repairs are going well.
Crews have been working on two separate leaks along the same street since Nov. 16.
The Waterbury Republican-American reports the repairs are expected to be completed by Saturday.
The newspaper reports the repairs are giving relief to some business owners who said they've seen fewer customers while the road has been dug up.