Waterbury Residents Worry About ATVs in Winter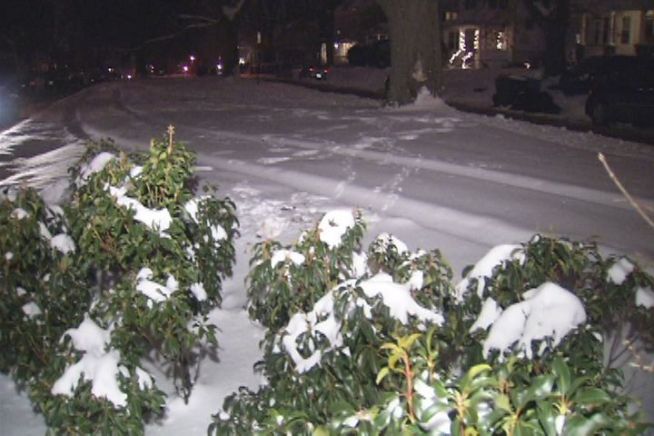 Ilana Gold, Jon Wardle
People in the historic Overlook neighborhood say ATV and dirt bike riders have been illegally acing down the icy streets during the last two snowstorms. They worry about their property and say the riders are ruining their property and the medians.
Driving is dangerous enough during a snowstorm, but families in Waterbury said ATVs and dirt bikers were tearing through their neighborhood in treacherous conditions.
They've been going illegally through the historic Overlook Neighborhood. The tracks were highly visible on Columbia Boulevard.
"It was very dangerous… They can't stop if a car is coming or someone's in the street," said Simcha Gold.
Gold said was walking home Saturday when he saw them racing across the icy area during the snowstorm. He was afraid of getting hit.
Neighbors claimed that group of ATVs and even dirt bike riders came back during Tuesday's storm. They apparently sped along hilly streets in some tough conditions.
"We're worried these ATVs are going to come around the corner… knock somebody over maim them or hurt them… or god forbid kill them," said Michael Salvio.
Salvio, a neighborhood leader said safety wasn't the only issue. He said machines destroyed the grass on people's property and the medians too.
"We all are very outraged," Salvio added.
Neighbors said they called Waterbury Police as soon as they saw the riders. By law, officers could not chase them down, so they were nearly impossible to catch. "We're working very closely with police to solve this problem," Salvio said.
He encouraged everyone in the Overlook Neighborhood to watch out for them during the next storm, and give police pictures or descriptive information. That way authorities could catch whoever was doing this, so they didn't keep tearing this place up.