Ray of Hope For Hartford Students
Boston Celtic and UConn legend unveiled a computer lab.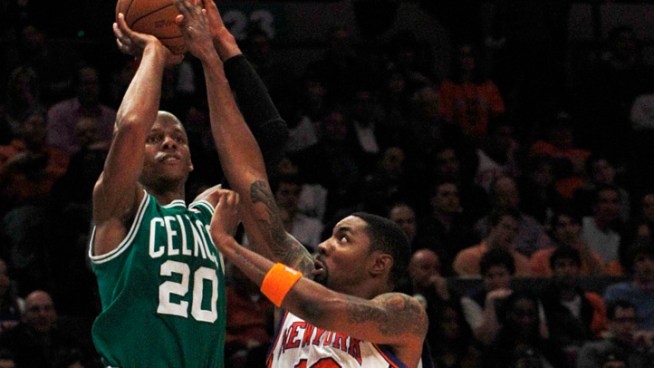 AP
Boston Celtics' Ray Allen (20) shoots over New York Knicks' Roger Mason (18) during the second half of Game 3 in a first-round NBA basketball playoff series Friday, April 22, 2011, in New York. The Celtics won the game 113-96. (AP Photo/Frank Franklin II)
Boston Celtics All-Star guard and former UConn basketball standout Ray Allen unveiled a new state of the art computer lab in Hartford.
The lab at the John C. Clark Jr. Elementary and Middle School has 30 computers, monitors and headsets and was completely renovated and repainted through the Ray of Hope Foundation, which started in 1997 and assists with sports related and community based programs.
This is the third computer lab of its kind the 10-time NBA All-Star has been involved with opening.