Gilbride to Engineer Giants' Super Bowl Gameplan
The Giants' offensive coordinator grew up in North Haven, played and coached at SCSU.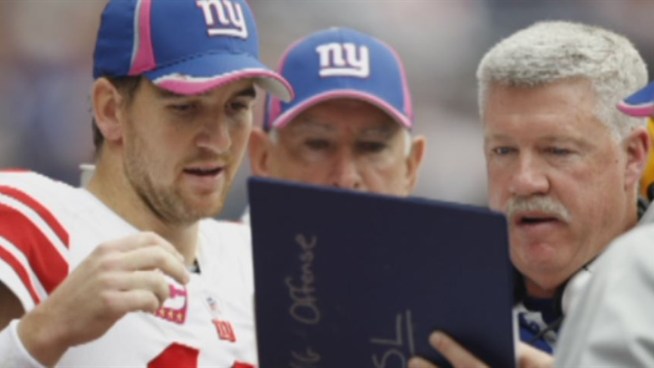 Giants' offensive coordinator Kevin Gilbride was the head football coach at Southern Connecticut State University.
When the New York Giants take the field in Super Bowl XLVI, Kevin Gilbride will be guiding Eli Manning and the offense.
The North Haven native and former Southern Connecticut State University coach has been there before. Gilbride helped the Giants beat the New England Patriots in the last Super Bowl matchup between the two teams.
"I think he's very proud that he went to SCSU and he considers this his home," said current SCSU football coach Rich Cavanaugh. Gilbride hired Cavanaugh at Southern in the early 1980s.
He has returned to the school several times and even brought the Lombardi Trophy to New Haven after the last Giants Super Bowl win.
"It's really inspiring as a student athlete here myself, that there's no limit to what you can do coming to Southern," said Alexandria Merked.