Jamie Ratliff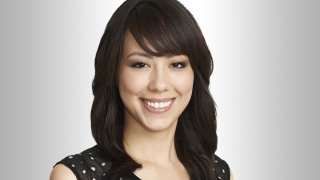 Jamie Ratliff is a reporter for NBC Connecticut. You can see her weeknights at 11 p.m.
Jamie loves being the first one to arrive at a breaking news scene and reporting the details as they're unfolding. She has a passion for sharing people's stories and bringing them to life in a way that resonates with people across the state.
One of her favorite things to cover was the toy and teddy bear donation in the wake of the Sandy Hook tragedy. She also loved working on a story about a woman who was contacted 70 years after the death of her brother, a WWII veteran, by someone who knew where he had been buried.
Prior to joining the NBC Connecticut news team, Jamie covered the news for FOX23 in Albany, New York, where she reported on a variety of topics including the NY SAFE Act, the first gun-related legislation in the country passed in response to the Newtown tragedy.
Jamie began her career in broadcast journalism as a reporter and fill-in anchor at KSBI in Oklahoma City. She then headed back to her native Texas to freelance at the Texas Channel and Fox Sports SW. Jamie graduated from the University of Texas at Austin with degrees in broadcast journalism and psychology.
In her free time, Jamie enjoys exploring Connecticut, spending time on the shoreline, trying new restaurants, reading and cheering on her Texas Longhorns and Dallas Cowboys.