Jennifer Joas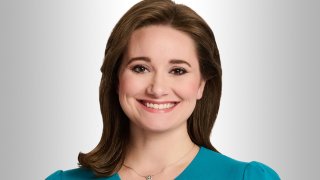 Jennifer Joas is a reporter for NBC Connecticut. She can be seen weekday mornings from 4:30 to 7 a.m. and 11 a.m. on NBC Connecticut Today.
Jennifer is passionate about providing accurate and relatable news to our viewers. She also enjoys covering breaking news and loves to share an inspiring story.
One of the most memorable moments of her career was covering the Bakken oil boom in North Dakota. She was able to watch this small town in North Dakota become a lively wealthy, town as thousands of people flocked to the area in search of the American dream. Through this, Jennifer won two first place awards through the Northwest Broadcast News Association for producing, reporting and anchoring a one-hour oil special.
Before calling Connecticut home, Jennifer reported at WFMZ 69 News in Reading, Pennsylvania. She also previously worked at KFYR-TV in Bismarck, North Dakota and KUMV-TV in Williston, North Dakota. Jennifer attended Hofstra University in Long Island.
When she's not reporting, you can find Jennifer exploring the outdoors, taking in the great views across Connecticut and hiking with her husband and dog.