Jimmy Marlow V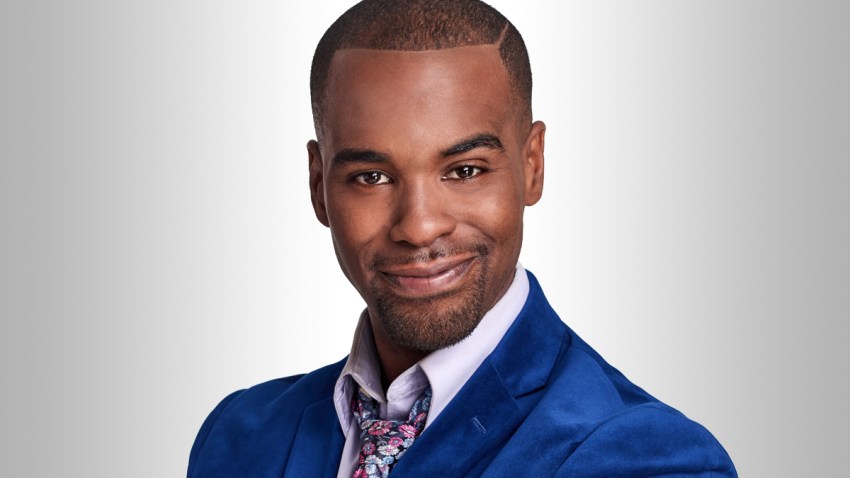 Getting to Know Jimmy Marlow V
Q: WHERE WERE YOU BEFORE LANDING AT NBC CONNECTICUT?
A: I was in Albany, New York, booking my own stories for the morning feature role at my station.
Q: WHAT PARTS OF YOUR JOB ARE YOU MOST PASSIONATE ABOUT?
A: I love becoming a part of the story, experiencing things that viewers may be apprehensive about, and sharing something new. My passion is videography and editing. I love looking for creative angles and telling stories of the people I meet, all the while, spreading positivity in the most creative way possible.
Q: WHAT ARE SOME STORIES THAT STICK OUT TO YOU AS MEMORABLE AND WHY?
A: Skydiving was probably the most daring assignment I've had! I've also worked closely with non-profits and schools in the Albany area, and did a story about how several organizations worked together to find and provide furnishings that helped people in need get back on their feet again. It was amazing to see numerous organizations working together to impact so many people.
Q: WHERE DID YOU GO TO COLLEGE?
A: I attended Valdosta State University, and studied Mass Media with an emphasis on Film Production.
Q: WHAT ARE SOME THINGS YOU LIKE TO DO IN YOUR SPARE TIME?
A: I enjoy working out and physical activity of any kind!
Q: WHAT FEELS LIKE HOME ABOUT CT?
A: The city is not congested, buildings close to each other, town with a few miles in between, and trees EVERYWHERE! And this summer, Connecticut felt a lot like Florida…hot, hot, HOT!
Q: WHAT ARE SOME OF YOUR FIRST IMPRESSIONS OF CONNECTICUT AND WHAT DO YOU WANT TO EXPLORE?
A: I'm pretty happy about the food scene. There has been no shortage of good restaurants to try.
Q: OK! SPEED ROUND!
HOMETOWN: Jacksonville, Florida
HOBBIES: Eating (that's why I work out a lot!), swimming and beach, and spending time with my girlfriend
FUN FACT: I have dozens of pairs of socks in all kinds of prints and colors.
PET: Knight, the best puppy EVER
FAVORITES:
BREAKFAST FOOD
- Continental Breakfast and scrambled eggs with cheese
MEAL OF THE DAY
- Dinner – I love the feeling of getting drowsy on a full stomach, called "The Itis".
DESSERT
- Cheesecake
ICE CREAM FLAVOR
- Strawberry, Key Lime Pie
DOG OR CAT?
- I love all animals, but prefer dogs
SEASON
- Summer (I'm a Floridian!)
MOUNTAINS OR OCEAN?
- Both are awe-inspiring, but I have to say Ocean
SPECIFIC MUSICAL TASTE?
- All of it, but Oldies, Hip-hop/rap, R&B, Classical, Jazz and Gospel fill most of my playlist
GUILTY PLEASURE?
- Honey buns and cinnamon rolls
FAVORITE TV SHOW?
- Too many to list – "Black Mirror", "Key & Peele", "Power", "Breaking Bad", just to name a few
MOVIE GENRE?
- Intense Theoretical Dramas based on time/space interaction…if it happens in outer space, count me in.