Josh Cingranelli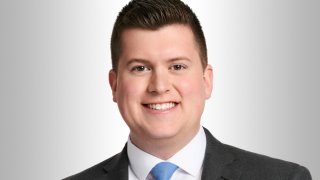 Josh Cingranelli is an NBC Connecticut meteorologist.
Growing up in southeastern Connecticut, Josh has always had a passion for winter storms and severe weather. A weather watcher since he was 8 years old, "Josh from Lisbon" was a consistent contributor to NBC Connecticut.
Prior to returning to Connecticut, Josh worked as the weekend evening meteorologist for the FOX and ABC affiliates in Burlington, Vermont.
Josh graduated in 2015 with a B.S. in atmospheric science from Lyndon State College in Vermont.
He currently lives in Norwich.
Josh is also a volunteer firefighter and emergency medical responder for the Lisbon Fire Department and the Yantic Fire Engine Co #1.
During Josh's days off he works as a 911 dispatcher for the Quinebaug Valley Emergency Communications Center in East Killingly. Some of his hobbies include golfing, snowboarding, and fishing.
Josh really loves exploring all that Connecticut has to offer. In the summer you can find him along the shoreline enjoying the beaches and the great restaurants.