Matt Austin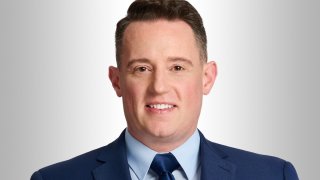 Matt Austin is a reporter for NBC Connecticut and he's excited to return to the state where he grew up. You can catch his stories on NBC Connecticut News at 11 p.m.
Matt has covered some of the biggest stories in our state during the past few years. That included everything from major blizzards to small airplane crashes to the fallout from the Crumbling Foundations issue, which NBC CT Investigates first exposed. Matt was the first to report on two Syrian refugee girls who were bound for the U.S. and became trapped abroad during a travel ban in 2017. After the issue attracted national outrage and the attention of U.S. Senator Chris Murphy, the girls and their mother were eventually allowed to start a new life in Connecticut.
Prior to joining the NBC Connecticut news team in October 2014, Matt worked at WFFF Fox 44 and WVNY ABC 22 in Burlington, Vermont. He has also reported and anchored at KFBB and KRTV in Great Falls, Montana.
When he's not reporting, Matt loves spending time outside and traveling throughout the state, from the hills to the shore. He has visited all but four states in the country and is always looking for new restaurants and places to explore.