Siobhan McGirl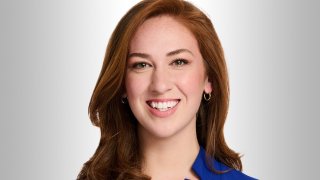 Siobhan McGirl is NBC Connecticut's New London County reporter.
Siobhan has a passion for meeting new people and sharing their stories.
Prior to joining NBC Connecticut, Siobhan was a reporter at WDBJ7 in Roanoke, Virginia where she covered the 2017 deadly Unite the Right rally in Charlottesville and the 2019 mass shooting in Virginia Beach.
One of her most memorable moments was covering an EF-3 tornado that swept through Central Virginia in 2017, following the recovery process of the communities affected, and sharing the resilient human experience with viewers.
Siobhan is graduate of Seton Hall University. She interned with 20/20, Nightline, The CBS Evening News, WABC in New York, and KYW-CBS in Philadelphia.
Originally from New Jersey, Siobhan is looking forward to experiencing Connecticut's state parks and shoreline, as well as exploring the state's locally-owned businesses and antique shops.