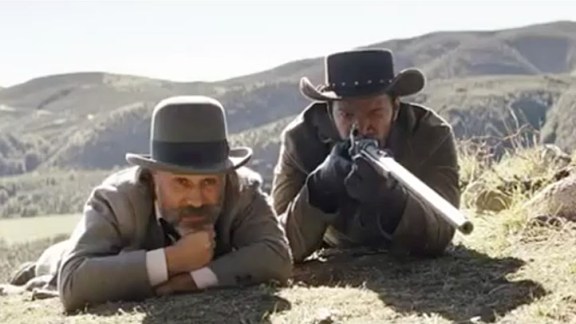 "Django" Blends Western, Blaxploitation
Jamie Foxx stars in Quentin Tarantino's "Django Unchained," as an ex-slave who helps a bounty hunter (Christoph Waltz) in return for help exacting revenge on his former owner (Leonardo DiCaprio) and rescuing his wife. Opens Dec. 25.
We don't waste our time on anything not worth your time. We celebrate the best of what's coming on film and TV. We cheer when our expectations are met and criticize when we're let down.