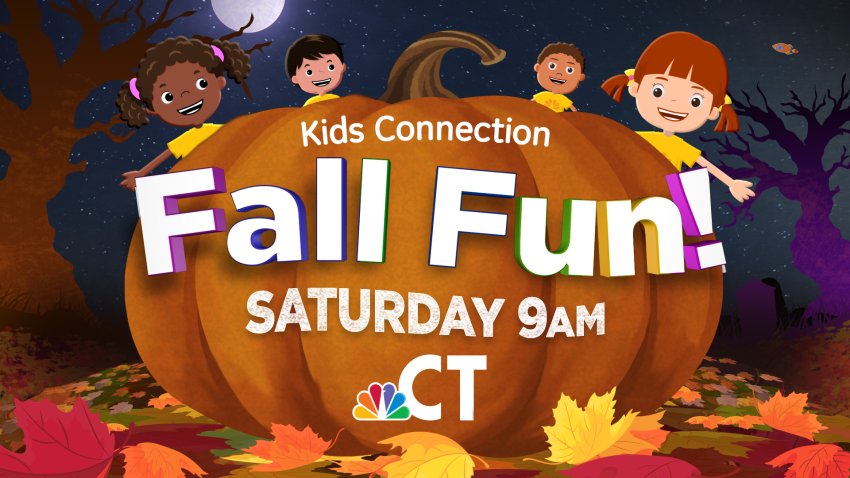 NBC Connecticut presents Kids Connection: Fall Fun! This all-new half hour special episode will air on NBC Connecticut Saturday, October 31, 2020 at 9:00AM!
Segments will also be available on NBCConnecticut.com/KidsConnection, YouTube, and the NBC Connecticut Roku App after the show airs.
Featured in the Show:
No-Carve Pumpkin Decorating: Mike and Molly Hydeck create some spooky and fun designs from materials around the house.
Fun With Science: NBC CT First Alert Meteorologist Josh Cingranelli explains the weather changes that happen during the fall. Then, join First Alert Meteorologist Kaitlyn McGrath on a nature walk to discover the different trees and leaves that can be found throughout the state.
Sweet Fall Treat Recipe: CT LIVE's Taylor Kinzler shows you how to cook up Pumpkin Fluff Dip!
Make Your Own Snow Monster: Meet NBC Connecticut's Snow Monster! First Alert meteorologist Bob Maxon also shows you how to make your own Snow Monster puppet.
All Around Connecticut: Join Mike Hydeck on a tour of some of Connecticut's fun locations to visit during the fall season.
NBC CT Costume Party: We are sharing some of our favorite viewer submitted Halloween costume photos!