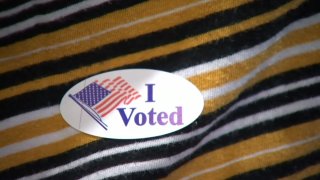 The deadlines are quickly approaching to register to vote in the primary next week.
If an unaffiliated voter wants to vote in a primary and mail in your registration, it must be postmarked no later than Aug. 4.
The deadline is the close of business on Aug. 4 to register at the DMV. Learn more here.
The deadline is 11:59 p.m. to register online. To use the online voter registration system you must have a current and valid driver's license, learner's permit or non-driver photo identification card issued by the CT Department of Motor Vehicles and have a signature on file with DMV. You can access the website here.
The deadline is noon on Aug. 8 to register at the registrar.