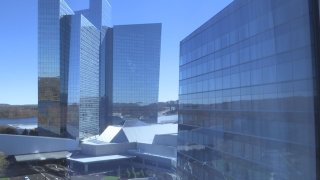 If you grew up listening to Bryan Adams, you'll be in "Heaven" this spring when he comes to Mohegan Sun.
Tickets for the 2023 So Happy It Hurts Tour are now on sale and Joan Jett & the Blackhearts will be here too. The tour stops at Mohegan Sun Arena for a show at 7:30 p.m. on Sunday, June 11.
Tickets are $129.50, $69.50, $59.50, and $49.50. They are available through ticketmaster.com and the Mohegan Sun Box Office.
"So Happy It Hurts," Adams' 15th studio album, was released last March.