Like Kathie Lee Gifford, Regis Philbin and Hoda Kotb are in mourning.
The "Today" correspondent and "Today" co-host paid tribute to their beloved colleague's late husband, Pro Football Hall of Famer and sports journalist Frank Gifford, who died of natural causes Sunday at age 84.
"My wife [Joy Philbin] and I just had dinner last Saturday night with Frank and Kathie Lee at their lovely home in Connecticut. He looked terrific. Handsome, smiling, laughing...it was a great night," Regis, 83, told E! News in a statement Sunday night. "I've spent most of my life watching Frank. From the time he brought his Southern Cal team into Notre Dame stadium in 1949, I watched him through all those pro football years with the New York Giants and, of course, heard him with Don Meredith and Howard Cosell in calling football games that could never be duplicated again. That's how good they were. Kathie Lee and I were working together on our 'LIVE' morning show when she started dating Frank. I always loved trying to get her to tell me about her new romance and it wasn't long before we were watching them take their vows in front of close friends in Southampton."
"Frank had a great life and he and Kathie Lee raised two beautiful children, [Cody Gifford and Cassidy Gifford]," he added. "All of us will miss him terribly."
NEWS: Stars react to Frank Gifford's death
Hoda, meanwhile, shed a few tears on "Today" Monday.
"His life was a triumph."Hoda Kotb and the TODAY family took time to remember Frank Gifford this morning. http://on.today.com/1Uxu9BZ

Posted by Today Show on Monday, August 10, 2015
"I went to see her yesterday and she is remarkably strong," she told Willie Geist and Savannah Guthrie of Kathie Lee, her fourth hour co-host. "I am in awe of her."
Hoda also called Kathie Lee "such a strong woman."
VIDEO: Kathie Lee Gifford supports daughter Cassidy Gifford's acting dream
After showing a video tribute to Frank, Hoda explained that Kathie Lee is doing her best to stay positive. "It was funny. Kath said something to me yesterday. She said, 'This is not a tragedy.' She was holding my hands. She said, 'A 4-year-old girl having cancer is a tragedy...His life is a triumph." Since news of Frank's passing, Hoda said, "I've had five people stop me and say, 'My son met him and we'll never forget him.'"
Kathie Lee and her children released a statement to E! News, saying, "We rejoice in the extraordinary life he was privileged to live, and we feel grateful and blessed to have been loved by such an amazing human being. We ask that our privacy be respected at this difficult time and we thank you for your prayers."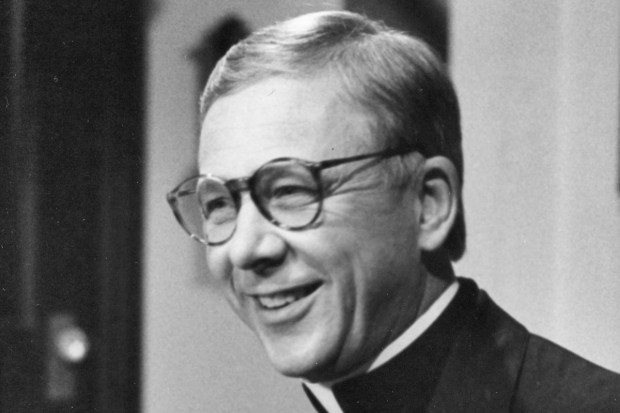 In Memoriam: William Christopher
(E! and NBC are both members of the NBCUniversal family.)
PHOTOS: Stars who have passed away in 2015
© Copyright E! Online