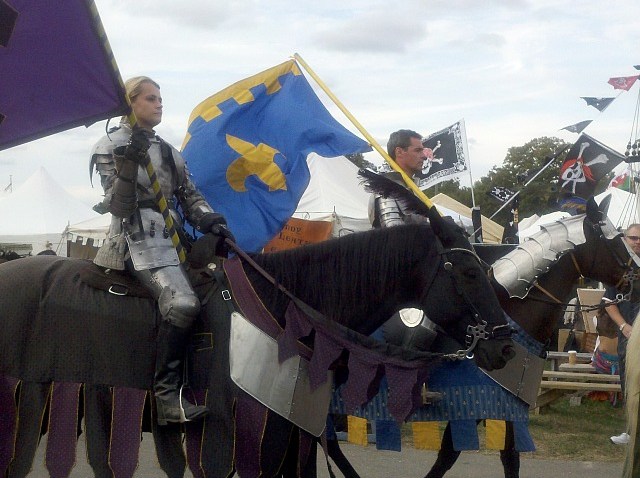 During five weekends this fall, the Connecticut Renaissance Faire looks to bring an old-world harvest festival to modern-day New England.
Dodd Stadium in Norwich will play host to the festivities, which will kick off on September 27 and 28. The fair will then continue on throughout every weekend in October, including Columbus Day.
Visitors will be able to indulge on some giant turkey legs, attend a jousting match or two, or try their luck at games of skill, among other attractions.
The event promises a mix of more than 200 knights, royalty, and craftsmen to help create an atmosphere akin to that of the King Henry VIII and Elizabethan eras.
Price points include $17 for general admission, $10 for children 7-15, and free admission for anyone under the age of 6. Parking at the fair is free.
For more information, please visit www.ctfaire.com, or call (860) 478-5954 for directions, discounts, special events, and more.