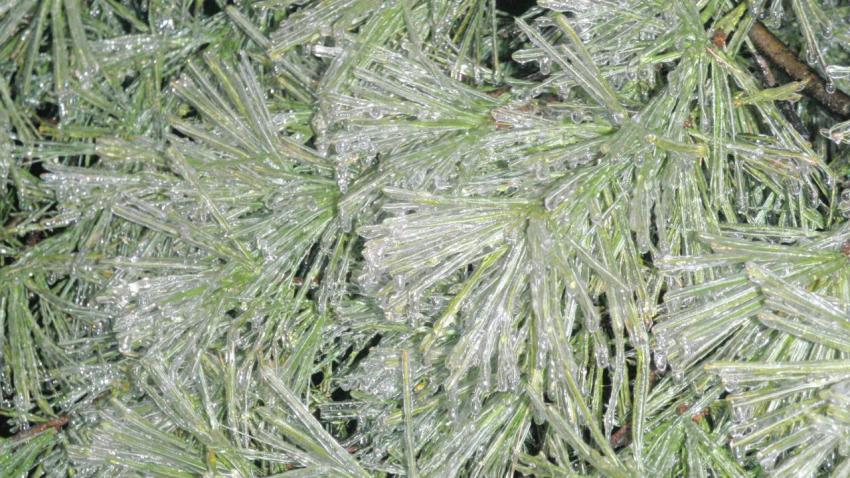 Connecticut residents in the greater-Hartford area can catch a flick outdoors this summer for free.

The city of Hartford's marketing, events and cultural affairs division will be holding the "Movies After Dark" and air more than a dozen movies across eight different parks between June 24 and September 5.

Families are encouraged to fill their picnic baskets at sunset and head over to watch old favorites, including "Back to the Future" and "Lilo and Stitch."

Food and beverage vendors will also be available at each park.

Some dates will provide extra freebies; "Back to the Future" on Friday, June 14 will include free popcorn provided by Stew Leonards of Newington and family-friendly face painting, Frisbee, and DJ activities before the show.

Prospective guests can call Hartford Marketing, Events, and Cultural Affairs at 860-757-9009 to check weather-permitting conditions and rain dates.

"Back to the Future"(1985) (PG) – Friday, June 14 at 8:27 p.m. in Bushnell Park
Aspiring teen musician Marty McFly (played by Michael J. Fox) travels back in time from 1955 and encounters his high school-age parents. After attracting his mother's romantic interest, Marty sets out with best friend Dr. Emmett "Doc" Brown (Christopher Lloyd) to make his parents fall in love and find a way to return to 1985. Adventure/Sci-Fi/Comedy. 116 min.

"Vertigo" (1958) (PG) - Friday, June 21 at 8:29 p.m. in Riverside Park
Forced to retire early from a previous incident involving his fear of heights, former police detective John "Scottie" Ferguson (played by James Stewart) is hired as a private investigator to follow an allegedly "possessed" Madeline Ester (played by Kim Novak) and falls in love. Mystery/Romance/Thriller. 128 min.

"The Princess Bride" (1987) (PG) – Friday, June 28 at 8:30 p.m. in Elizabeth Park
This is a fantasy tale told through a grandfather's storybook about the fiancé of Prince Humperdinck, a beautiful woman named Buttercup, who is kidnapped and embarks on a search for her childhood love. Based on the 1973 American novel by William Goldman. Fantasy/Comedy/Adventure/Romance. 98 min.

"A League of Their Own" (1992) (PG) – Friday, July 5 at 8:28 p.m. in Bushnell Park
Sisters Dottie Hinson (Geena Davis) and Kit Keller (Lori Petty) join the All-American Girls Professional Baseball League under manager Jimmy Dugan (Tom Hanks). It is a story of sibling rivalry and a changing social climate in the United States during World War II. Comedy/Drama/Sport. 128 min.

"Ghostbusters" (1984) (PG) – Friday, July 12 at 8:25 p.m. in Pope Park
Three misfit scientists attempt to save The Big Apple from paranormal activity behind the gateway to another dimension with their famous ghost-removal service. Stars Bill Murray, Dan Aykroyd, Sigourney Weaver and Harold Ramis. Comedy/Fantasy. 107 min.

"Lilo and Stitch" (2002) (PG) – Friday, July 19 at 8:21 p.m. in Keney Park
An illegal genetic experiment named Stitch (Chris Sanders) escapes outer space and becomes the pet of a young girl named Lilo (Daveigh Chase). As the two explore Hawaii, older sister Nani (Tia Carrere) struggles with custody of Lilo and aliens Jumba (David Ogden Stiers) and Pleakley (Kevin McDonald) are sent to Earth to capture and return Stitch to outer space. Animation/Comedy/Adventure/Sci-Fi. 85 min.

"North by Northwest" (1959) (N/R) – Friday, July 26 at 8:15 p.m. in Riverside Park
New York advertiser Roger Thornhill (Cary Grant) is mistaken for a government agent and framed in a murder case. Being chased across the United States by foreign spy Philip Vandamm (James Mason) and crew, Roger is on the run across the United States to evade authorities. Action/Adventure/Mystery/Thriller. 136 min.

"The Goonies" (1985) (PG) – Friday, August 2 at 8:07 p.m. in Goodwin Park
Brothers Mikey (Sean Astin) and Brandon (Josh Brolin) set out with friends to find One-Eyed Willy's secret treasure to save their neighborhood from being destroyed by a developing golf course. Adventure/Comedy. 114 min.

"McKenna" (1994) (N/R) – Friday, August 9 at 7:59 p.m. in Bushnell Park
Estranged father Jack McKenna (Chad Everett) and son, Brick McKenna (Eric Close), work to recover their failing tour guide agency after the tragic death of a family member.

"Food Stamped" (2010) (N/R) – Friday, August 16 at 7:49 p.m. in Old State House Lawn
Nutrition teacher Shira Potash and her filmmaker husband create a documentary as they attempt to eat a well-balanced diet using only food stamps. Documentary/News. 60 min.

"The Birds" (1963) (PG) – Friday, August 23 at 7:38 p.m. in Riverside Park
Socialite Melanie Daniels (Tippi Hedren) romantically pursues lawyer Mitch Brenner after meeting in a pet shop, until flocks of birds begin to attack North Carolina. Horror/Thriller. 119 min.

"The Muppet Movie" (1979) (G) – Friday, August 30 at 7:27 p.m. in Elizabeth Park
Kermit the Frog attempts to evade a restaurant giant looking to cook frog legs while trying to find success in Hollywood alongside Miss Piggy and others. Adventure/Comedy. 95 min.

"Big" (1988) (PG) – Friday, September 6 at 7:15 p.m. at Colt Park
Josh Baskin, 12, (David Moscow, Tom Hanks) becomes 30 years old after telling a fortune teller that he wishes he was big and is mistaken by his mother as her son's kidnapper. Comedy/Drama/Fantasy/Romance. 104 min.