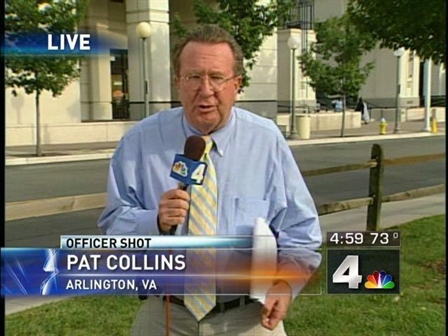 There are several Halloween events across the state.
Fairfield County

Bridgeport: Beardsley Zoo is holding its "Howl-O-Ween" event on Oct. 17, 18, 24 and 25, from 6:30 p.m. until 10 p.m. Activities will include hayrides, a haunted farmyard, magic show, face painting, and more. Harvest hay rides will be held at the Zoo every weekend in October and November as well. Tickets to Howl-O-Ween are $10 in advance and for members, and $12 for the public.

The Harvest Howl-O-Ween Spooktacular is being held at Black Cat Antiques in Bridgeport on October 25. This event will include psychic readings, authors, gaming and food trucks and an evening wine trail for adults. Admission for the wine trail is $40.

Fairfield: The Fairfield Museum and History Center is holding several lectures and exhibitions this month on topics including the Fairfield Witchcraft Trials of the 17th-century, the Hartford Witch hunt of the 1660s and an evening walking tour that explores haunting legends and folklore. Tickets are $5 for students and $10 for the public. Pre-registration is required. For more information, visit them online.

Norwalk: Lantern lit ghost tours will be held at Mill Hill Historic Park in Norwalk on Friday, Oct. 24 and Saturday, Oct. 25 at 6 p.m., 7:30 p.m., and 9 p.m. Order tickets online.

Stepping Stones Museum is hosting Monster Mash, a costume party and parade for families on Saturday, Oct. 25, from 6 p.m. to 8:30 p.m. Register online

Shelton: Fairview Tree Farm in Shelton opened a one-mile haunted trail, brand new for 2014, for Friday, Saturday and Sunday nights in October. Their annual haunted hay rides have begun as well, for Friday and Saturday nights in October. Admission is $16 or $26 for a haunted hayride and haunted trail combo ticket. No reservations are necessary.

Stamford: Haunted Illusions by David Caserta is coming to The Palace in downtown Stamford. The show is full of magic and comedy and is fun for the whole family. Order tickets online at

Kids can trick-or-treat at Heckscher Farm in Stamford on Oct. 26, from 1 p.m. to 3 p.m. Clues will be given out to lead families around to the different trick-or-treat stations. Live reptiles and bugs, a slime table and Halloween crafts will be at the Farm as well. Tickets are $10, $8 for seniors, $6 for students, and $5 for children.

Stratford: A zombie Halloween party is being held at the Stratford Public Library on Oct. 23, from 4 p.m. to 5 p.m. for children ages 7 through 12. Activities will include zombie games and trick-or-treating around the library.

Trumbull: Trumbull's second annual Halloween Blaze is taking place on Saturday, Oct. 25, from 6 p.m. to 9 p.m. The event will have a town-wide Jack O' Lantern contest, haunted history storytellers, face painting, and refreshments. Costumes are encouraged. Admission is $5 or free to anyone who donates a carved pumpkin for display.

Ridgefield: Families can trick-or-treat and pose in their costumes for pictures at The Aldrich Contemporary Art Museum in Ridgefield on Oct. 31, from 5 p.m. to 8 p.m. The event is free to the public.
Hartford County

Bristol: Lake Compounce is holding its annual Haunted Graveyard on Fridays and Saturdays in October from dusk to midnight, and on Sundays from dusk to 10 p.m. Attractions include haunted houses, trails, a haunted graveyard and 17 operating adult rides. Admission is $30.99 for the park and graveyard, or $23.99 for the graveyard or park only.

East Windsor: The Connecticut Trolley Museum is running its Rails to the Darkside, where families can board a trolley cartand take a ride into the night. The event will run Fridays and Saturdays in October from 7 p.m. to 9:30 p.m. Tickets are $16.
Hartford:
Old Wethersfield: Lantern light tours will be held October 17 and 18 from 6:30 p.m. to 8 p.m., starting at the Keeney Memorial Cultural Center on Main Street. Each tour will last about an hour and will take guests through the Main Street neighborhood, stopping at houses and gravesites to encounter spirits from the past. Tickets are $15 for adults and $7 for children.
West Simsbury: Visit Flamig Farm for their Halloween Hayrides on the weekend of October 17-18 and 24-25. To order tickets, visit them online.

West Hartford: The tenth annual West Hartford Hauntings will be held at North Cemetery on North Main Street in West Hartford. These lantern-lit tours will include encounters with deceased tour guides. The tours will be held from 6 p.m. to 8:45 p.m. on the weekends of October 17 & 18 and 24 & 25. Admission is $13 for adults and $9 for those under 17.

Westmoor Park's Country Pumpkin Festival will be on Saturday, October 18 from 11 a.m. to 3 p.m. The event will have tractor and horse-drawn hayrides, face painting, farm animals, hot apple cider, and more. The Festival is free to the public.

Canton: The annual Hobgoblin Fair will be held at the Roaring Brook Nature Center on Saturday, October 25 from 10 a.m. to noon, and 1 p.m. to 3 p.m. The event is suitable for children, ages 3 to 8, and will include their "track-or-treat" walk, crafts, cupcake decorating, face painting, food, and more. Pre-registration with payment is required. Registration forms can be found online at

Collinsville: The 21st annual Collinsville Halloween Parade will be held on Saturday, October 25 on Main Street. All those who wish to join should gather at the Canton Historical Museum at 6:30 p.m. for pre-parade events. The parade will follow at 7 p.m., with judges searching for the scariest, most original and funniest costumes of the night. The parade is free to the public.

Windsor: Nightmare on Broad Street will take place on Friday, October 31, from 5:30 p.m. to 7:30 p.m. near the Town Green. Visitors can go on a hayride, trick-or-treat at local businesses, and watch performances including "It's the Great Pumpkin Charlie Brown". The event is free to the public.

New Britain: The New Britain Museum of American Art is holding its 8th annual Museum After Dark costume party on October 31 from 8 p.m. to 11 p.m. This 21+ event will be a night of art, music, dancing, and drinks. Tickets are $20 for Museum members and $25 for non-members. Admission includes beer, wine, and entrance into the galleries.

Litchfield County

Danbury: The 22nd annual Halloween on the Green will be held on Saturday, November 1. Visit them online for more details
Kent: The 38th annual Kent Pumpkin Run will be held on October 26. The 5-mile run/walk starts at noon, starting and finishing at Kent Green in front of the Town Hall. A post-race party will include music, refreshments, face painting and more. Register online.
Litchfield: A retelling of Washington Irving's "The Legend of Sleepy Hollow" will take place at the Tapping Reeve House on Sunday, October 5 at 1 p.m. Admission is $5 for members, $10 for individual non-members, and $15 for families.

Thomaston: Families can take a ride on the Naugatuck Railroad from the Thomaston station out to the Pumpkin Patch where children can pick a pumpkin to bring back. Rides will take place on October 11 and 12, 18 & 19 and 25 & 26. Train rides last 80 minutes and depart the station at noon and 2 p.m. Tickets are $17 and $15 for seniors and children.
Torrington: Torrington Library is hosting several Halloween events during the month of October. These events include Spooky BINGO, Ghost Story Night, a Halloween party and more. Visit their website for more details.

Woodbury: The Woodbury Lions Club is hosting its 24th annual haunted hayride and haunted barn. The event is taking place on the weekends of October 17 & 18 and 24 & 25 at 7 p.m. at Mitchell School in Woodbury. Tickets are $12 for adults and $6 for children under 10. A children's hayride will take place on October 18 at 1 p.m. Tickets for the children's hayride are $3 for kids and $4 for adults and all children will receive a free pumpkin.

Washington: The 7th annual Washington Green Cemetery Tour will take place on Friday, October 24, from 6:30 p.m. to 8:30 p.m. Tours will take visitors on a quarter mile trip through the cemetery to visit its deceased members and hear their stories. Tours leave from the Museum in groups of 15 people every 10 minutes and each tour lasts about 45 minutes. Guests are asked to dress warmly and bring a flashlight. The event is free to the public.
Middlesex County

East Haddam: The Trick or 'Tini event will be held at Goodspeed Opera House on Oct. 31 at 7:30 p.m. For $47, guests can enjoy a ticket to the evening show and a specialty martini.

Middletown: Halloween-Themed Zip Line Tours will take place on Oct. 17 and Nov. 2 at 6:30 p.m., with Friday and Saturday tours also at 7:30 p.m. at the Empower Leadership Sports & Adventure Center. Soar through the trees under the stars on zip rides, then roast marshmallows over a campfire and drink complimentary hot chocolate with your guides. For $72, participants will enjoy gliding on five zip lines ranging from 200 to over 650 feet. Space is limited so make sure to reserve your spot!

The Wadsworth Mansion will be holding a Halloween Costume Bash on Oct. 31 from 7 p.m. to midnight. Attendees will enjoy signature drinks, dancing, a photo booth, fortune telling and more. Tickets are available only in advance for $40 and open to ages 21 and up.

Old Saybrook: Bring the whole family to the Saybrook Point Inn & Spa's first annual "Pumpkins on the Point" event. This pumpkin festival features more than 350 locally grown, hand-carved pumpkins lighting up the terrace and marina along the shores of the Connecticut River. Enjoy trick or treat trails, hayrides, haunted cemetery tours, farmer's market, music, food, and more. Festivities start Oct. 31 at 4 p.m. and admission is free.

New Haven County:
Ansonia: Molto Bene will be hosting an adult costumer party to benefit The Boys & Girls Club of Lower Naugatuck Valley on Nov. 1. A $40 cash bar will be open from 7 p.m. to midnight.
Beacon Falls: Matthies Park will be hosting a Haunted Hayride on Saturday, Oct. 25, from 6 p.m. to 9 p.m., and Sunday, October 26, from 5:30 p.m. to 8 p.m. Refreshments will be provided and a costume contest will take place on Saturday at 5 p.m. before the Hayride. Adults $5, Kids $3.
Cheshire: A Spirits Alive Cemetery Lantern Tour will be held at Hillside Cemetery October 17 and 18. For $10, guests will be guided through the grounds illuminated by 500 tea lights to hear firsthand accounts of the lives of the departed buried in the cemetery, conveyed by actors. At the midpoint of the tour, Cheshire's legendary Witch Kye is given a voice to tell her tale. This event is made possible by the Cheshire Historical Society.
Milford: Pumpkins on the Pier is a family festival held at Walnut Beach on October 4. Starting at 11 a.m., families can enjoy kid's activities, contests, antique and classic car show, crafts, and hayrides. The festival features thousands of pumpkins and a decorated and lighted pier too! The festival is sponsored by the Boys & Girls Club of Milford.
The Milford Center for the Arts is putting on "The Wicked Witch of the West: Kansas or Bust!," a musical that follows the story of Dorothy and all of the beloved characters from "The Wizard of Oz" from the Yellow Brick Road back to Kansas, with a funny twist. The show will play weekends from Oct. 24 to Nov. 7. On Fridays, shows are at 7 p.m., on Saturday at 2 p.m. and 5:30 p.m. and on Sunday at 2 p.m. Tickets are $20.
New Haven: A one-hour walking tour to view historical persons will be held at Grove Street Cemetery. Tours take place on Oct. 18 and 25 and Nov. 1 at 11 a.m. They are sponsored by the Friends of Grove Street Cemetery.
Woolsey Hall will be putting on a Halloween Concert at midnight on Oct. 31. The YSO orchestra will play a soundtrack consisting of pop music, movie soundtracks, and classical pieces to a silent film written, produced, directed, and starring YSO members. Tickets are $10 and only sold in advance in the Woolsey rotunda the week of the show.
North Haven: The Only Scream in Town is an event filled with five incredible Halloween-themed attractions, full concessions, and Gore Karts and Thriller Mini Golf during the day. The event is held October 17-19, Oct. 23-26, and Oct. 30 from 7 p.m. to 10 p.m. on Valley Service Rd. Admission is $10 per person.
Oxford: Make some mischief at Colonial Tavern on Oct. 24 from 7 p.m. to midnight. Enjoy food, snacks and dessert while indulging in a cash bar stocked with an Autumn beer selection and Halloween drink specials. A show featuring Cabaret, Burlesque, and magic will start at 8pm. Come for the DJ and dancing, stay for the tarot card reader, costume contest, and horror movie trivia. Admission is $25, or $200 for a table of ten.
Seymour: Children are welcome to trick or treat at local business in downtown Seymour on October 25 from 1 p.m. 3 p.m.
New London County

Baltic: The Dark Manor features two haunted attractions: The Manor, featuring two floors of special effects and terror around every corner; and the Graveyard and Haunted Village, an outdoor attraction. Attractions will run Oct. 16 to 19 and Oct. 23 to Nov. 1. Admission is $22.

Bozrah: The Odetah Camping Resort is hosting Halloween Weekend, Oct. 24 through 26, where kids can enjoy the movie "The Haunted Mansion" and make crafts, paint pumpkins, play games, and participate in other activities including site-to-site Trick or Treating, a mummy wrap, and piñata. Admission is determined by length of stay.

Griswold: Spooktopia takes place on October 25, from 3 p.m. to 8 p.m. in downtown Jewett City. It is the 2nd Annual Edgar Fontaine Memorial Trick or Trunk event that includes Halloween themed food, rides, entertainment, and more. Trick or treating is provided for children under 10, and admission is free.

New London: The Hempsted Houses historian Sally Ryan and conservator Lance Meyers will guide the "Ye Antientist Burial Ground Walking Tour," where people will be taken to one of the oldest burial grounds in New England. Tour will be held October 19, from 2 p.m. to 4 p.m. Admission is $5, but free for CT Landmarks members. http://www.ctvisit.com/historic-site/hempsted-houses/summary/1525

A Hempsted Halloween begins October 25 from 5 p.m. to 8 p.m. at the Hempsted Houses. The public is invited meet the ghosts of six New Londoners, see New London's oldest house, and make s'mores over an open fire. Tickets are $5, and free for CT Landmarks members.

Old Lyme: "A Wee Faerie Village" is an event in which visitors will travel the Florence Griswold Museum's 11 acres to experience a faerie version of Lewis Carroll's "Alice's Adventures in Wonderland" in a steampunk setting. It is open through Nov. 2. Admission is $15; $14 for seniors; $13 for students; $5 for members; and free for children under 12

Niantic: The Halloween Parade in downtown Niantic will take place Oct. 26 at 1 p.m. The public is invited to participate in a family-friendly event that begins with Trick or Treating at the downtown shops, followed by a parade at 2pm at the Hole-in-the-Wall beach. Candy and costume prizes to be awarded for the kids. Free admission.

Norwich: Christ Church School of the Arts is putting on a Halloween Silent Movie Night Spooktacular! on Oct. 24 at 7:30 p.m. The silent movie classic "Dr. Jekyll and Mr. Hyde" will be played on a large screen while accompanied by an organist. Guests are encouraged to wear their costumes and enjoy concessions made available by the church. Admission is $5 as a suggested donation.

Tolland County:

Coventry: A candlelight room-by-room tour will take place at the Nathan Hale Homestead on Oct. 24 and Oct. 25 at 6 p.m. and 8 p.m. The tour will feature ghost stories and the unpublished and unexplained stories of the Homestead guide staff. Refreshments include beer, wine, cider, and donuts made on the hearth. Admission is $25 or $20 for CT Landmarks members.

Hebron: All Hallows weekend will take place Oct. 25 and Oct. 26 at the CT Renaissance Faire, Lions Fairgrounds. A children's costume contest will take place on Saturday. When the faire closes at 6 p.m., Halloween Knights begins. Sunday's events include an adult costume contest and more. Admission is $17.
Windham County

Killingly: Fright Night on Broad Street will take place in the Killingly Community Center on October 31 and November 1, from 6:30 p.m. to 10 p.m. For $5, the public can take a guided tour to see what could be haunting the Community Center building. Proceeds benefit KHS Music Boosters and KPRD.

Putnam: Great Pumpkin Festival on October 25 starting at 10 a.m., downtown Putnam will feature live entertainment, food, arts and crafts and games. http://www.putnambusiness.org/

Trick or Treat Street takes place on October 31 from 5 p.m. to 7 p.m. in downtown Putnam, from Jade Garden and River Front Commons all the way to Union Square. Children can dress up and get treats from participating merchants.

Willimantic: Head to Jillson Square in downtown Willimantic on Oct. 31 from 4:30 p.m. to 7:30 p.m. for Trunk or Treat, a Halloween egg flashlight hunt, Halloween music and more with free admission.