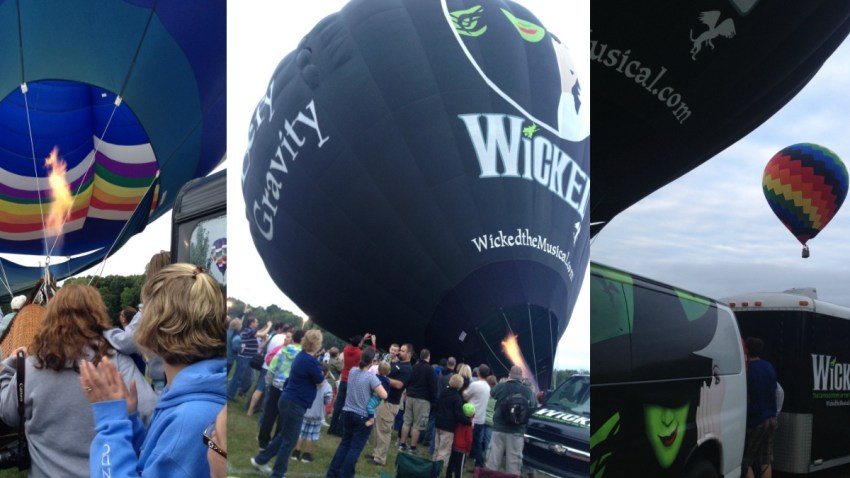 Look up at the skies this weekend in Plainville, and you just might spot a giraffe or a wicked witch.
No, your eyes aren't deceiving you. Those are just two of nearly thirty hot air balloon designs featured at the Plainville Fire Company Hot Air Balloon Festival underway at Norton Park.
This annual tradition, now in its thirtieth year, draws thousands of spectators from all over New England and New York. It's all to raise funds for the town's all-volunteer fire department and the local organizations they support.
"It's the biggest fundraiser the fire company has right now," said festival co-chairman and firefighter Phil Brousseau. "And the money goes back to the community in the forms of scholarships."
The hot air balloons take top billing at the three day event running Friday through Sunday morning, but the festival has also expanded over the years to include live music, fair food and more than 75 craft vendors.
The festival opens at 5:30 a.m. on Sunday, with one last balloon flight scheduled for 6 a.m. Admission and parking are free.
For parking information and an event schedule visit http://www.plainvillefireco.com/Balloon_Festival.html