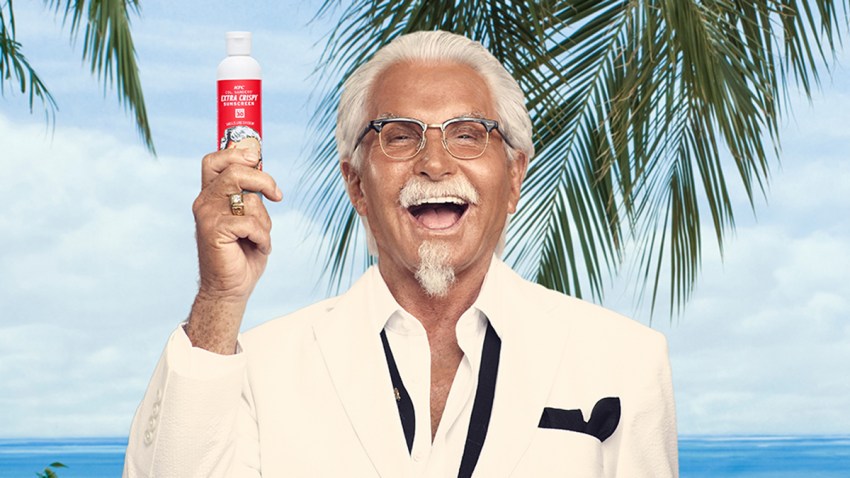 KFC, the fried chicken maker, has apparently expanded its offerings, announcing and giving away its brand new line of fried chicken-scented sunscreen on Monday.
The company assured prospective users that the SPF 30 sunscreen really works, releasing an aroma of chicken while stopping UV rays, though it repeatedly advises on its website that it should not be eaten.
"Sunscreen is not a food product. NOT a food product. Do not eat this product. Even though this product smells delicious, it is not delicious," reads the side effects section of the product's website.
KFC quickly ran out of its "Col. Sanders Extra Crispy Sunscreen" on Monday, though the containers will take up to eight weeks to be delivered.
There did not appear to be a rationale behind the scented suntan lotion beyond viral marketing.
"Suntan lotion always smells like lotion," KFC Chief Marketing Officer Kevin Hochman told Business Insider. "So we thought — why not make it smell like fried chicken?"
It's not the first eyebrow-raising, chicken-seasoned product released this year by the company, which reported revenue of $23 billion in 2013.
In May, KFC in Hong Kong announced it created fried chicken-flavored nail polish in two flavors. "Yes, it is actually a real thing," a marketing executive assured The New York Times.