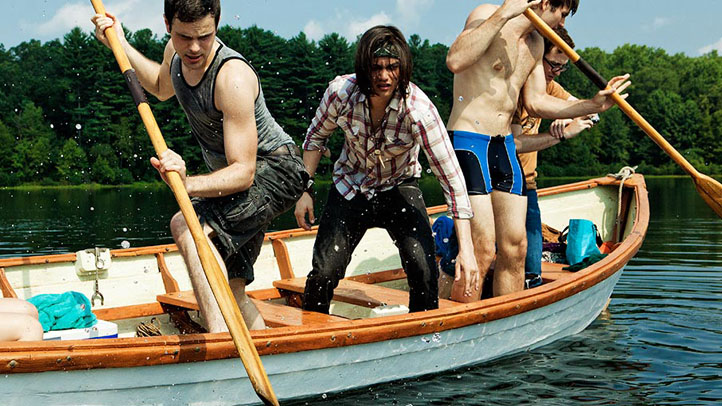 Chiller films has announced special screenings of "Beneath," the studio's latest offbeat thriller that's sure to make you think twice this summer before diving into that inviting lake water.
When a group of young friends celebrating their high school graduation journey to the remote Black Lake, their celebration turns sinister with the sudden appearance of a bloodthirsty, underwater predator. Stuck in a leaking boat with no oars and no apparent help on the horizon, the teenagers face a terror-stricken fight for survival.
"Beneath" is written by Tony Daniel and Brian D. Smith, and directed by horror icon Larry Fessenden ("The Last Winter," "Habit").
A special screening has been scheduled in Connecticut on July 18 at the Warner Theatre (68 Main St., Torrington, CT 06790).

Check out the trailer below:
Chiller Films is part of the NBC Universal family.