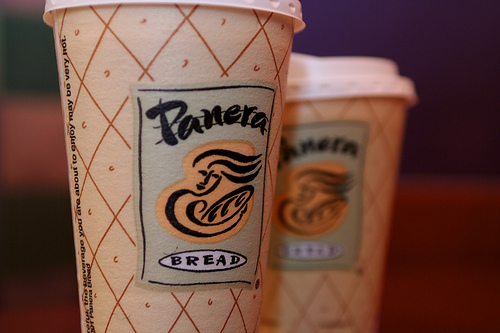 Panera Bread will opening next week in downtown Hartford and the restaurant has some special events planned.
Panera will open on Main Street at 10 State House Square. on Monday, May 13 and it will be open, Monday through Friday, from 5 a.m. to 6 p.m.
In the week before opening, Panera Bread will host six preview parties to celebrate and raise funds for The Hartford PROMISE College Access and Scholarship Program of Hartford Public Schools, Hartford Symphony Orchestra, Hands On Hartford, Charities of Hope, Travelers Championship Charities and Hartford Hospital Partnership for Breast Care.
Invited guests can donate $10 per person at the door, with proceeds going to the named charities. If you would like to attend, visit www.panerabreadhbg.com and click on "contact us" for more information.
"We are excited to partner with so many great local non-profits right in our new neighborhood," Wendy Kopp, director of marketing for Panera Bread/HBG, said. "And we're happy to welcome everyone who lives, works and visits Hartford to our new downtown bakery-café on opening day May 13th."
The public is invited to a free coffee event on Friday, May 17 at the new Panera Bread.
The first 500 customers at the new Hartford Panera on May 17, starting at 8 a.m., will receive a free Panera travel mug and free coffee refills at the Hartford Panera only for 30 days.